Police officers and town management interviewed four candidates for Mammoth's Interim Police Chief earlier this week. Now, it's time for background checks.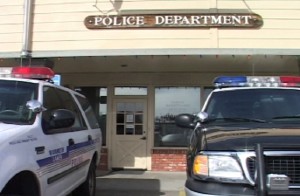 Town Manager Rob Clark confirmed that he, Mike Grossblatt, Bishop Police Chief Kathleen Sheehan and Mammoth Police Officers Association President Paul Robles made up the interview panel.
Clark said the panel completed the interim process of ranking of candidates. Now, he said, they will check backgrounds and make finally make an offer to the preferred candidate. Some sources say the candidates come from cities and larger agencies.
Rob Clark said when the final candidate accepts an offer, the name will go public. The Town has set July 1st as the date for the Interim Chief to go to work. Clark had also said this person would act as a kind of consultant to help with problems within the organization.