By Deb Murphy
The effort to secure lots assigned to Geraldine Pasqua on the Bishop Paiute Reservation started in 1981. The battle ended November 2 with a ruling in favor of Pasqua and her family by a unanimous decision of the Intertribal Court of Southern California.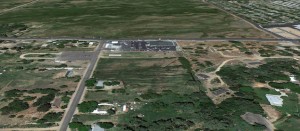 The action before the three judge panel was an appeal of trespass charges against eight tribal members. The ruling was simple: no trespass was committed since the family members had the right to occupy and possess the land. The Bishop Tribal Council had identified two of the seven Pasqua lot assignments for economic development, specifically construction of a casino expansion with a 100-room hotel.
The lots in question are south of the Paiute Palace Casino.
According to a press release, the Bishop Paiute Development Corporation and Public Works demolished the family's livestock fence and put in a chain link fence on July 10, 2014. The family's attorney is in discussion with Tribal attorneys to get the land back to its former state, Napoles said in a phone interview.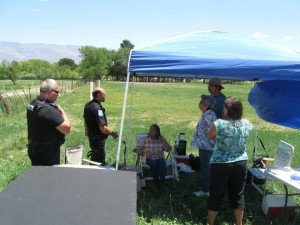 The story and the legal case are complex. Pasqua's mother traded property on Barlow for assignments on the Bishop reservation. After her death in 1973, Pasqua was approved by the Owens Valley Board of Trustees for seven assignments as the head of household. The documents were forwarded to the Bureau of Indian Affairs then sent back not approved on the basis that it was over the two lot assignment limit. However, Pasqua's nephew, Ron Napoles, said, records show that the tribe traditionally granted as many as 11 assignments to heads of households. According to Napoles, his aunt was holding the assignments for family members as has been the custom.
In 2006, Napoles' brother applied for two lots eventually designated as lots for the casino expansion. He was denied and encouraged to take lots across the street. The Tribe argued that the assignments were exchanged but the Court said that was not the case. Napoles' brother had nothing to exchange and was simply applying for an assignment.
The Court ruled that BIA "did not have the right to un-approve tribal land applications and affirmed that original tribal member land assignments remained within a family's possession per local custom and tradition." In effect, the Court nullified any action taken by the Bishop Tribal Council from 1977 to the present.
According to the press release, the Tribal Council and Development Corporation had committed to the $30 million expansion with the assumption land rights were secured, despite a 2013 member vote rejecting the expansion. The release also states the Tribe contracted with Taylor Woodstone Construction and RSP Architects for the expansion design process.
An unsuccessful attempt was made to contact the Bishop Tribal administrative offices for comment on this story.