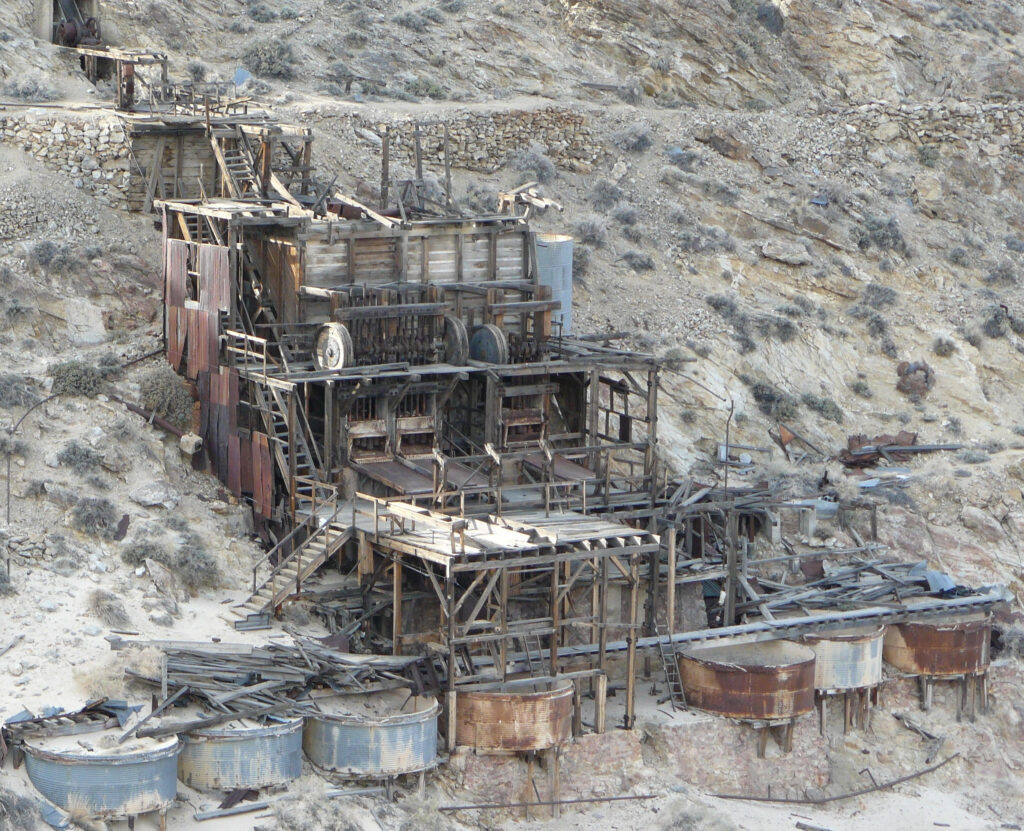 Inflation Reduction Act to invest $1,600,000 in Death Valley National Park;
Project will stabilize historic mining structures 
DEATH VALLEY, Calif. – The National Park Service (NPS) will use $1,600,000 from the Inflation Reduction Act to help preserve historic mining structures in Death Valley National Park.  This project is part of a nationwide effort to restore natural habitats and address climate change impacts. In fiscal year 2023, the Bipartisan Infrastructure Law and the Inflation Reduction Act will provide $52 million to the National Park Service to fund more than 100 projects throughout the country related to ecosystem resilience, restoration, and environmental planning needs.
This year's funding will cover preservation work on historic mills at Skidoo and the Gem Mill.
The Skidoo Historic District is listed on the National Register of Historic Places. Skidoo was a thriving boom town of 700 people in the early 1900s. The mill is the most significant remaining structure from this period. It used 15 stamps to crush ore. Mercury amalgamation and cyanide leaching completed the process of extracting gold. This project will stabilize the 116-year-old wooden structure.
The Gem Mill was constructed in the 1930s as part of a small gold mining operation in Jail Canyon.  The structure is an example of Depression-era frugality. It combines a headframe to haul ore up a mine shaft with ore processing equipment.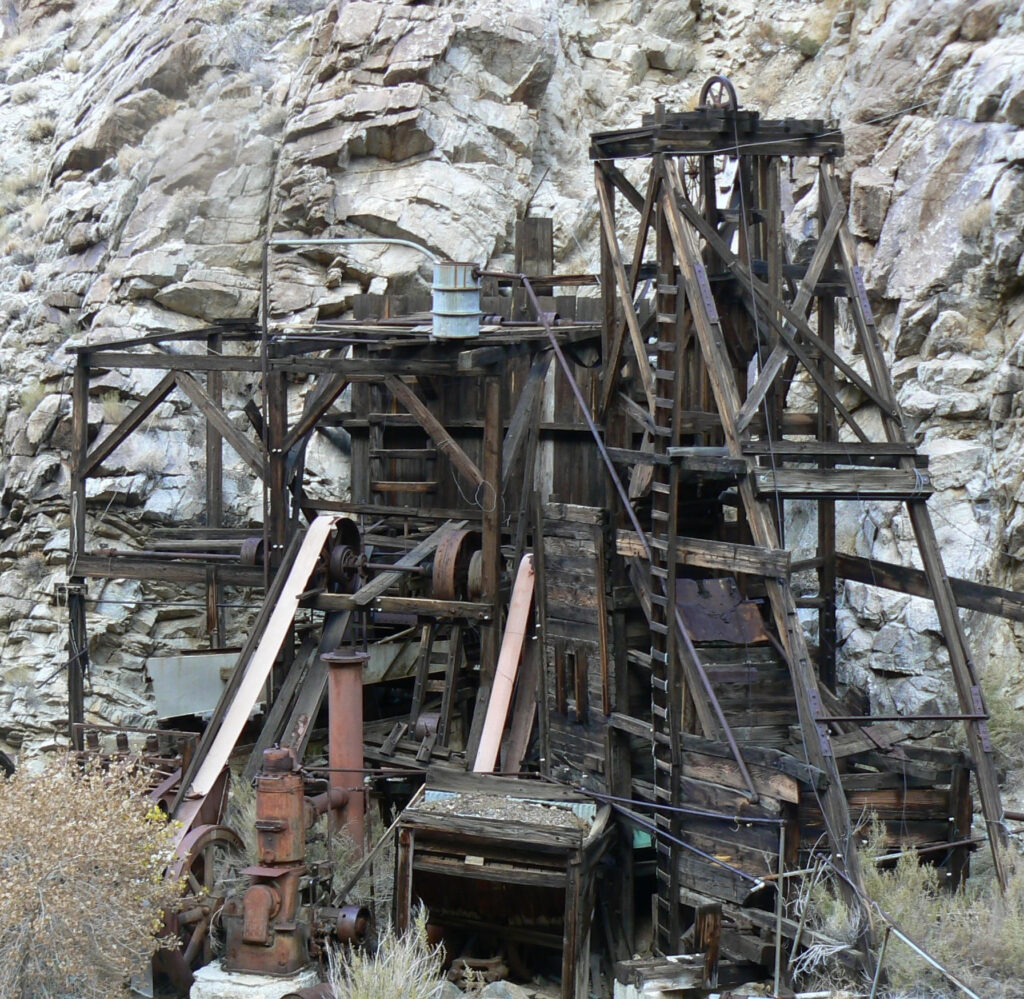 "Part of the reason Death Valley National Park was established was to preserve and share mining history" said Superintendent Mike Reynolds. "This funding allows us to stabilize some of the park's special historic places so the public can continue to enjoy visiting them."
The National Park Service (NPS) will also be using some of these funds on surveys and documentation in preparation for work at more sites in the coming years, including the Wildrose Charcoal Kilns.
 Death Valley National Park is the homeland of the Timbisha Shoshone and preserves natural resources, cultural resources, exceptional wilderness, scenery, and learning experiences within the nation's largest conserved desert landscape and some of the most extreme climate and topographic conditions on the planet. Learn more at www.nps.gov/deva.