Press release
On January 20, 2016 the Independence Civic Club held elections for the new year resulting in: President: Nancy Masters; Vice-President: Jennifer Duncan; Treasurer: Mary Roper; Co-Secretaries: Nina Weisman and Annette Wood.
Exci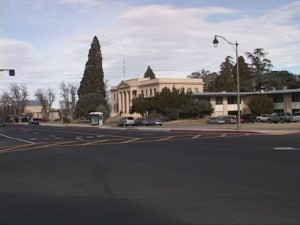 ting preparations are underway and town support is needed for the town events related to the Inyo County 150th Anniversary being kicked off on March 22, 2016 at the County seat. The day's celebrations include a pie social and speakers.
Throughout the year, special projects and events reflecting the 150 year history of Inyo County can be organized by different groups, using the new logo developed by Inyo County.
All are welcome and encouraged to join in on the joyful celebrations by developing new projects and events. Contact Nancy Masters at [email protected] or Jon Klusmire at [email protected] to find out how to be involved in this county-wide celebration!
The Independence Civic Club will be organizing the 4th of July Celebration around the theme of Inyo County's Sesquicentennial, and is designing this year's t-shirt to highlight the Inyo 150 celebration. The Club hopes to have the t-shirt ready for the March 22 kick-off.
Other events discussed: 1/Candidates night for the 4th District Supervisor election; 2/Hosting a workshop introducing the public to Dr. Kimberly Kirner's GIS participatory project mapping citizens reports of changes in environment of the Owens Valley; 3/Hosting the next Inyo Associates Meeting on February 15 at the Legion Hall in Independence.
All are welcome to join the Independence Civic Club. Please contact Mary Roper at 760-878-2046 or [email protected] for a membership form. The officers are especially encouraging people to join who wish to take a leadership role in the 4th of July event. Watch for Town Meeting notices on future meetings to be aware and involved with the charming community of Independence!