A new policy known as Community Benefits and Incentive Zoning has been called into question as a major new project moves through the Town of Mammoth Planning process.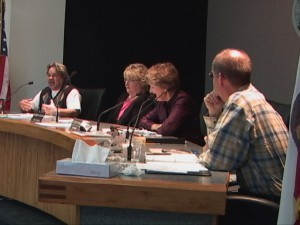 The Mammoth Lakes Planning Commission now works on the project known as Old Mammoth Place. Mammoth Lakes Housing has raised questions about what the town is giving up in order to move the project along – namely, housing.
In a letter to the Planning Commission from the Mammoth Lakes Housing Board of Directors, board president, and likely city council candidate Kirk Stapp, lays out the concern that the town is giving up too much workforce housing and getting too little in return.
The Town has adopted a Community Benefits and Incentive Zoning policy to reward developers who build community benefits by letting the developer build more units than would be allowed under current density rules. If the community benefits are approved, the developer also escapes payment of Developer Impact Fees, Workforce Housing Mitigation Fees, and Public Art fees and gets extra units added to the project.
In the case of the Old Mammoth Place, the project will include 488 total units, 244 more units than allowed as base density. To get these extra units, the proponents of the project will build a plaza, a conference center area, a road through the project, and underground parking. The community benefits also get the developer off the hook for the public housing mitigation fees.
Mammoth Lakes Housing is asking the planning commission to require the project to build 27 units of on-site affordable housing as required under the town affordable housing ordinance. Under the current plan there would be eight units of workforce housing.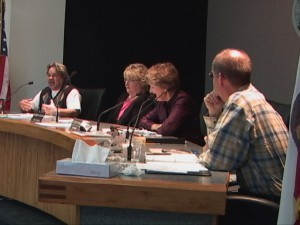 Its the potential to lose 19 units of workforce housing that worries Mammoth Lakes Housing. We dont want to be in the position of judging community benefits, says Mammoth Lakes Housing Director Pam Hennarty, but she adds, we do want the Town Council to know what they are exchanging.
Town staff has listed consultant studies that show that the community benefits are valued at over $26 million. While the town wont receive developer impact fees and housing fees on the additional density, the project is expected to generate $1.8 million a year in bed taxes and other taxes, according to the staff report.
The community benefits and incentive zoning policy as applied to the Old Mammoth Place projects could be approved at the Mammoth Planning Commission meeting on Wednesday at 9:00 in the Town Council chambers upstairs at the Minaret Shopping Center.