Gas prices may have fallen, but consumers feel like they have fallen down the rabbit hole and might shoot back out and up. The latest report from the Auto Club says that the statewide average price for a gallon of regular unleaded gasoline is down a whopping 41 cents since last month.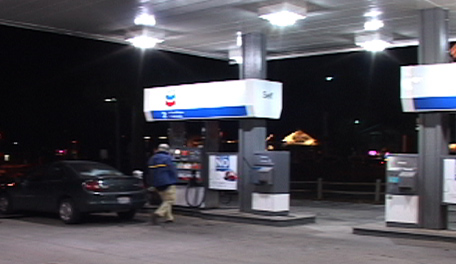 Why? The Auto Club believes that prices continue to fall thanks to consumers conserving fuel and the strengthening U.S. dollar. Their survey also says that European demand for gas has dropped and bad weather has not adversely impacted oil production. The national average sits at $3.80 per gallon of regular unleaded.
Locally, we pay more than that. In Mammoth Lakes the same gallon goes for $4.69. In Bishop and the Owens Valley, regular unleaded costs $4.32 on the low end and $4.49 on the high end.
Of course, the other factor – the price of crude oil That has dropped down to a 14-week low at $114 per barrel. The Auto Club does note that gas prices could go up slightly around the Labor Day holiday – a tradition.
And, while some have made political jokes out of the idea of keeping tires inflated to save gas. Looks like it's no wisecrack. The Department of Energy website states that you can improve your gas mileage by around 3.3% by keeping your tires inflated to the proper pressure.
The current Administration says we will gain 1% to 2% of oil by drilling offshore. Looks like properly inflated tires would add up to a lot of oil if most motorists complied.