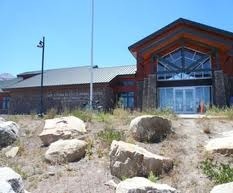 Mammoth Lakes Foundation Announces New Housing Scholarship
Mammoth Lakes – The Mammoth Lakes Foundation (MLF) is excited to announce a new housing scholarship opportunity for local Inyo and Mono County high school graduates.  The MLF Housing Scholarship will provide financial assistance by way of a monthly housing credit to local students who choose to live at South Gateway Student Apartments while attending classes at Cerro Coso Community College.   The scholarship award equates to a forty-five percent discount on standard room rental rates.
To be eligible for the Housing Scholarships, students must have graduated from an Inyo or Mono County high school within the past two years of their scholarship application date. There is a minimum enrollment requirement of six units on-site at Cerro Coso.  Then, in order to maintain eligibility, students must maintain a GPA of 3.0 or better and complete 10 volunteer service hours at the Mammoth Lakes Foundation.
"We are very excited to offer this opportunity to Inyo and Mono County students," stated Jill Keefer, Recruiter for SGSA.  Dion Agee, MLF Executive Director, added that, "Living locally provides a win-win college experience. Students get to stay close to home, move forward with their educational goals and still be a part of our community; exactly what Dave McCoy envisioned."
To learn more about the Mammoth Lakes Foundation's new Housing Scholarship, contact Jill Keefer at [email protected] or call 760.934.5215.  Applications are available at the Mammoth Lakes Foundation office or the housing office at South Gateway Student Apartments, both located off College Parkway.