For schools, hospitals, government and private business the lack of local housing makes recruitment of employees tough. In the case of Northern Inyo Hospital, officials may support looking into acquisition of a small housing project.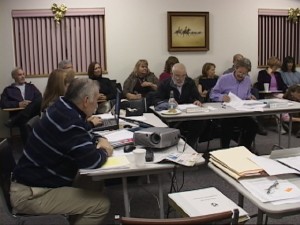 The condo project on the corner of Barlow Lane and Highway 395 has lingered with various issues. At their meeting tonight, the Northern Inyo Hospital Board will consider support for Administrator John Halfen to negotiate regarding the potential acquisition of the Barlow/395 property.
Administrator Halfen said only that the hospital district may be interested in acquiring the parcel considering the continuing housing needs for employees and physicians. This project, he said, might fit that need. Halfen underscored that all of this is very preliminary.
Tonights agenda also includes talk about the hospital project and bonds to fund it, physician issues and a closed session on pending litigation.