(Note: Sierra Wave News wanted to share this horrendous accident with our listeners and readers that happened yesterday, March 23, 2021, in the San Joaquin Valley. It is a reminder of  just how dangerous the job of our California Highway Patrol Officers can be.
Our state's highways are very dangerous places to make emergency stops. Far too many people drive too fast, drive distracted, or fail to follow the law requiring motorists to move over or slow down when approaching a vehicle on an emergency stop on the side of the road. Sierra Wave will keep you posted on the condition of the officers involved in this tragic accident which took the lives of three people.-cj)
On its Facebook post on 3/23/2021, the California Highway Patrol, Stockton Area reported that at approximately 2:30 am, a CHP patrol vehicle, occupied by 2 officers was assisting a disabled tractor trailer, on I-5 SB south of Walnut Grove Rd. For unknown reasons, the driver of a 2021 Subaru SUV, caused the vehicle to veer off the roadway to the right. The vehicle collided with the rear of the CHP patrol vehicle, sending the patrol vehicle into the dirt embankment.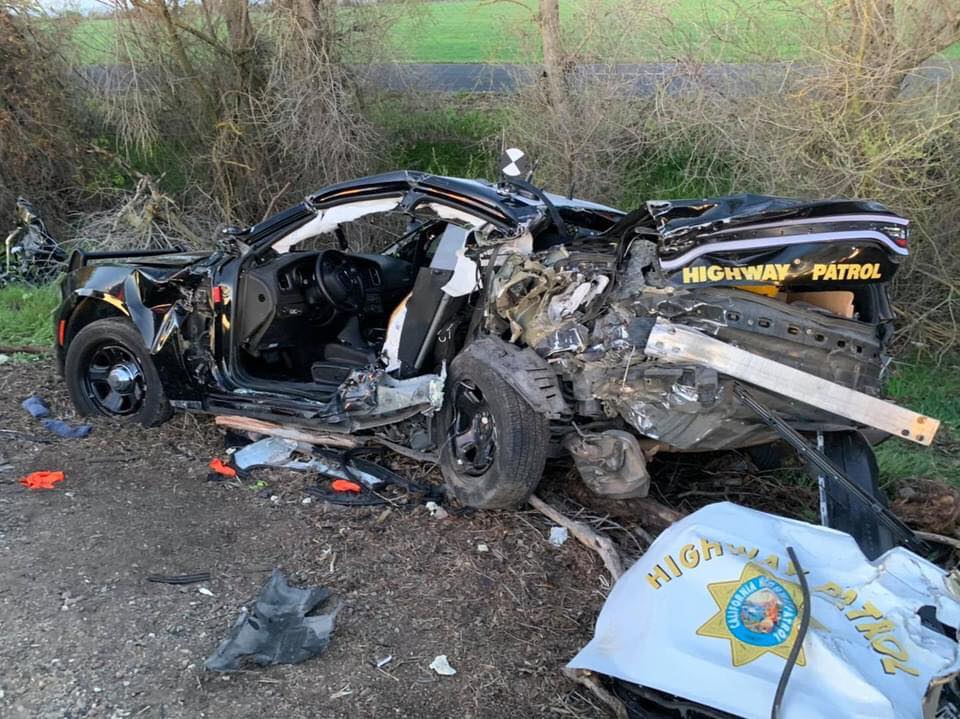 Subsequently, the Subaru collided with a tree and became fully engulfed in flames. Sadly, the three occupants in the vehicle succumbed to their injuries on scene and were pronounced deceased.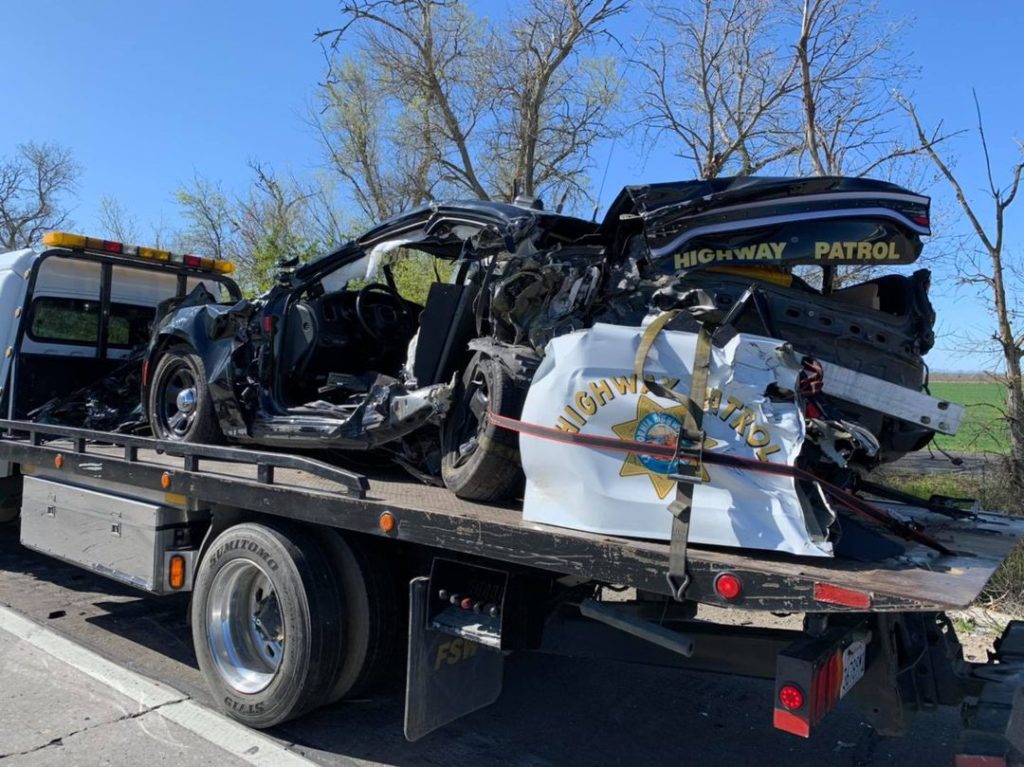 The two officers were transported to a nearby hospital with major injuries. CHP's Multidisciplinary Accident Investigation Team (MAIT) is on scene and investigating the collision. The #2 lane (of 2 lanes) is currently closed and is expected to be closed for several hours to conduct on scene investigation.
It is unknown whether drugs and/or alcohol were a factor in this collision.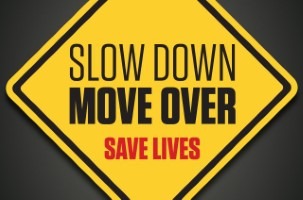 California Vehicle Code section 21809(a)(1)(2) is known as the "Move Over" law. The law requires drivers that are approaching a stationary emergency vehicle displaying emergency lights, a stationary tow truck displaying amber lights or a stationary CalTrans vehicle displaying amber lights to make a lane change into an available adjacent lane.
If a lane change would be unsafe or impracticable, drivers are required to slow to a reasonable and prudent speed that is safe for existing weather, road, and vehicular or pedestrian traffic conditions.