Some like people, some are quiet, others purr when you scratch their heads. The dogs and cats at the Animal Shelter in Big Pine have personalities and a sometimes desperate need to go home with someone.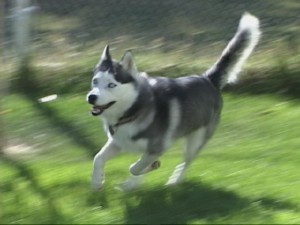 We stopped at the Shelter yesterday to check on the adoptable animals. You can check out the labs, a husky and many other kinds of dogs. Beautiful cats and kittens, too.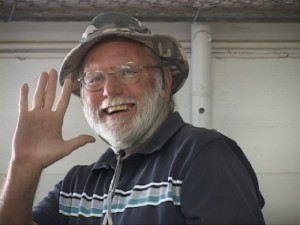 Roger DeHart of Big Pine worked on one of the spaces in the shelter while we were there. He spends three or four days a week, volunteering his time to walk dogs and make improvements. He built the new cat playground.
Julie Laughon, who works at the Shelter, said she doesn't know what she would do without DeHart's help.
Asked about how to protect your pets against being lost, Laughon said, "The first thing is to license your dog with your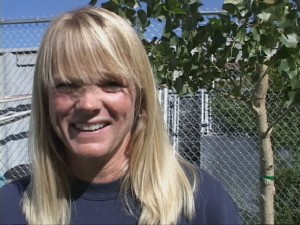 county. The second thing is to have a personal ID tag on your dog. When we find it, we'll call right away. If a neighbor or passerby finds the dog, they can give you a call or come to your house. It's very important."
Laughon also explained a new technology that tracks pets. She said veterinarians can imbed a microchip between the dog's shoulders. "We have a device and we scan the dog. An ID number comes up. We call the company and get the owner's information."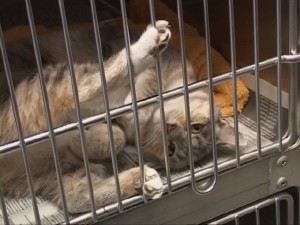 For those who want to get involved with the Animal Shelter by walking dogs or playing with cats, Laughon suggests you visit, pick up a volunteer's packet, fill it out and go through an orientation.
Big Pine Animal Shelter. 938-2715. Open 10 to 3 Tuesday-Friday and 11 to 4 Saturday and Sunday.