If all goes according to plan, the City of Bishop First Time Homebuyers Assistance Program should be up and running on March 15th.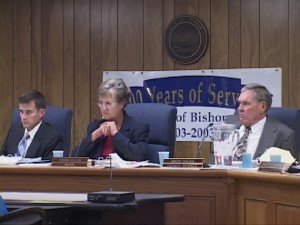 The City has received $400,000 in grants to start a program to loan potential homebuyers who work in the City of Bishop up to $150,000 to purchase a home. Mammoth Lakes Housing Inc. will administer the loans.
According to Pam Hennarty, the Director of Mammoth Lakes Housing, the program will be open not only to people who live within the Bishop City limits, but also to anyone who lives in the greater Bishop area and works in the City of Bishop.
The City Council gave preference to people who live and work within the City limits, but the greater Bishop area includes places like Wilkerson, west Bishop, and Mustang Mesa. If you live north of Klondike Lake and south of the Inyo-Mono county line, you can qualify as long as the house that you buy is located inside the Bishop City limits.
$400,000 may not add up to many home purchases, but Hennarty has explained that the average home loan administered by Mammoth Lakes Housing is $75,000. With a large number of people expected to apply for the First-Time Homebuyers Assistance, Mammoth Lakes Housing plans to accept applications between March 15th and April 2nd before holding a lottery to determine who actually receives the loans.
The way it works is by granting what is called a silent second mortgage. If a house costs $300,000, the homebuyer would get a regular 30-year fixed rate loan from a bank for what they could afford and Mammoth Housing would then lend the rest of the money to buy the house, but without interest. When the homebuyer pays off the regular bank loan in 30 years, then they start to pay off the Mammoth Lakes Housing loan.
The income limit is 80% of the area median income, or roughly $47,000 for a family of four.
Mammoth Lakes Housing will start to accept applications for this City of Bishop Homebuyers Assistance Program on March 15th. For more information call Mammoth Lakes Housing at 934-4740.