Press release
On December 7th Southern Inyo Healthcare District's board meeting was preceded by a delightful social gathering. In addition to coffee and cookies that were provided by community members, many of the people who attended brought thoughtful holiday gifts for the residents at the skilled nursing unit.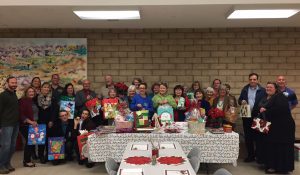 As the holiday season approaches we really want to ensure that our skilled nursing residents enjoy the magic of the season. On behalf of all of the staff and board members, we wholeheartedly thank everyone who participated in the gift collection. If anyone would like to donate gifts for our residents, feel free to drop them off at the Southern Inyo Hospital front office.
Following the social gathering, a swearing-in ceremony was held for new Southern Inyo Healthcare District board members. The acting Board now consists of Board President, Richard Fedchenko; Secretary, Jaque Hickman; Treasurer, Carma Roper; Director, Chuck Carson; and Director, Mark Lacey.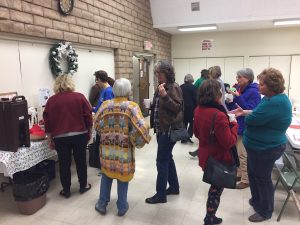 All residents of the Healthcare District are encouraged to attend next month's board meeting to be held on Wednesday, January 4, 2017.