Local musician Greg Smith will play this Saturday, December 12th from 2 to 4 at The Imagination Lab. Greg will set up on the balcony and offer favorites and traditional instrumentals from his repertoire.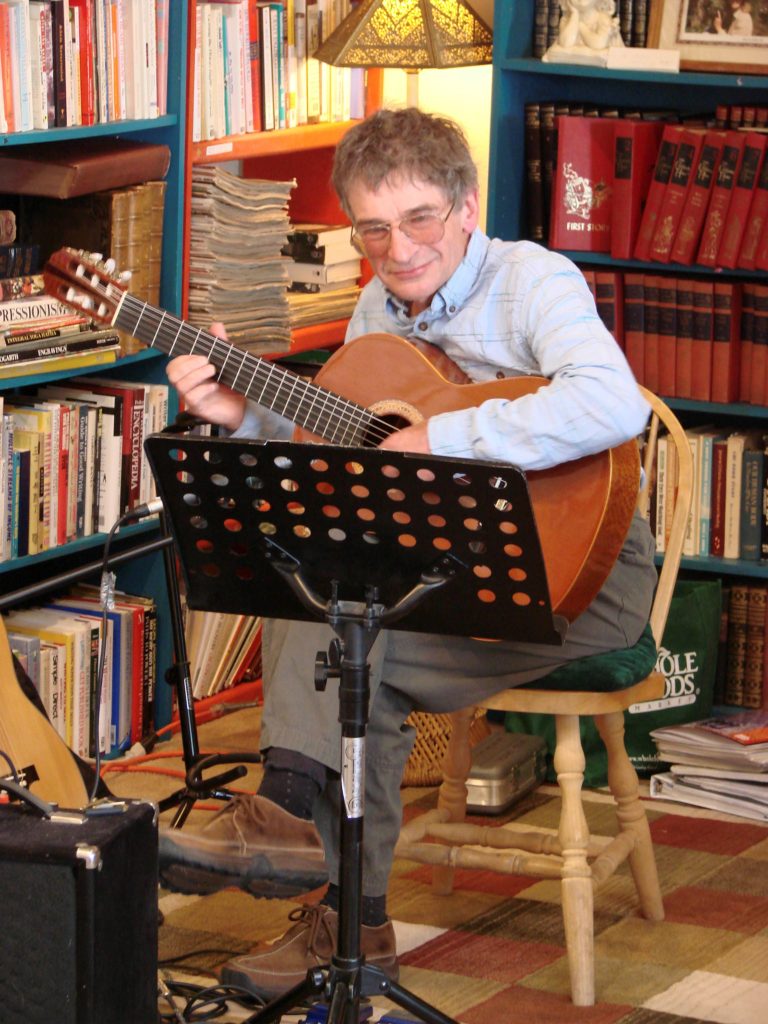 Come warm up your holiday spirit in the sweet of the day! You can listen from your car. You can listen outside, socially-distanced. You can listen while browsing books and art—also virus-guideline-safe.
Enjoy live music from one of Bishop's favorite musicians. The view from The Imagination's balcony will warm up your holiday spirit.
Let's always celebrate the beauty of our Big Back Yard! Come on up! this Saturday, 2-4, The Imagination Lab, 621 West Line, Suite 204. You're invited!