Law enforcement continues to investigate a hit and run in Benton Sunday night. At about 9:00 pm Sunday, the Mono Sheriffs department had received a call for a drunk driver in the Benton area. That call was soon changed to a possible suspect breaking into the Benton Tribal Office, according to Mono Undersheriff Ralph Obenberger.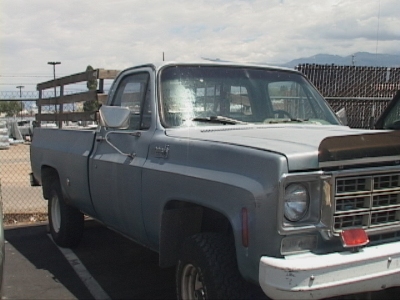 When CHP and Mono Sheriff Officers arrived on scene they determined that no one had broken into the office. CHP officers did say that after further investigation it appears a blue Chevy pick-up had hit the building and driven off. After putting out the word to be on the look out for a blue Chevy, officers later found the pick up but no driver.
The pick up was registered out of Bishop and had not been reported stolen. Investigations into this hit and run are ongoing.