With the state budget in shambles, money slated for some infrastructure projects in California has been put on hold. In the Eastern Sierra there are a few projects that could be impacted by the budget mess.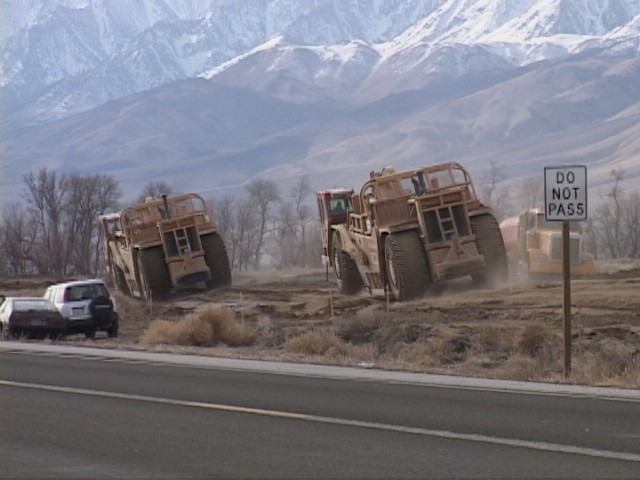 If the money for a road project was slated to come from the sale of voter approved bonds under proposition 1B, local government officials who manage these projects are likely feeling nervous each time their phone rings.
For Caltrans, this means that there is the potential to have the funding pulled on the Independence four lane project.
The four lane project through Independence is funded with Proposition 1B money, but so far Brad Mettam with Caltrans reports that Caltrans has not been ordered to stop work. Mettam explained that it would be more expensive in the long run to shut the project down and restart it at a later date than it would be to keep the project moving forward.
Other projects underway do not appear to be in jeopardy. Mettam explained that staff is not nervous about losing the money to finish the Black Rock four lane project that starts south of Big Pine and finishes at Independence.
Like Caltrans, staff at the City of Bishop and the Town of Mammoth is on a wait and see schedule for certain bond money funded projects. Both received $400,000 dollars in un-earmarked infrastructure money from proposition 1B.
The state has not released the final list of projects to be suspended, but officials with the Town of Mammoth have said that a rehabilitation project on Meridian could be on that list.