Unemployment in the Eastern Sierra continues to hover near one in ten people looking for work. With the Nation as a whole running at about the same rate of one in ten people out of a job, the newest numbers for California show the state at a high of 12.3%.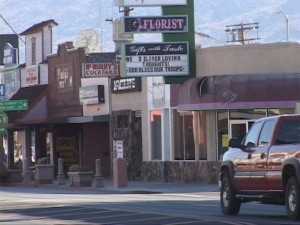 For October, Inyo County checked in at 9.8% unemployment and 890 people looking for work. A year ago, in October Inyo Unemployment ran at 7%. Inyo has been hovering around 10% for the past three months. The 9.8% for October 2009 is up over the 9.5% measured in September but lower than the 9.9% unemployment in August.
Mono County continues to show higher unemployment than Inyo County. The state lists Mono County at 12.2% unemployment for October, up close to 2% over September and up close to 6% over October of 2008. There were an estimated 940 people looking for work in Mono County in October.
These numbers reflect people out of work and looking for work. The state doesnt list those that have taken pay cuts and furloughs and those that are working part time in the Eastern Sierra. Across California, the state calculates that 9% of people with jobs are working part time when they would rather work full time.
Statewide, about one third of unemployed people have been unemployed for over six months. This number is growing, up 7.5% since September, while the number of people out of work for five weeks or less has dropped by 1.7%.