The money is a done deal – $100 million, but the work on creation of Digital 395 has kind of just begun. Michael Ort of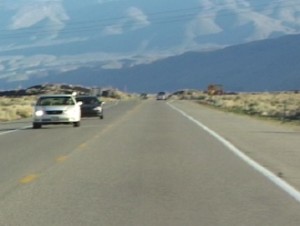 Praxis, a company at work on this project, said he will continue to meet with agencies and work on environmental clearance of the project.
Digital 395 will lay 583 miles of fiber optic cable from Barstow to Carson City. The Department of Commerce had said this line will connect, via high speed internet, more than 237 hospitals, schools, libraries, military bases, local governments and others. Officials hope the project will create hundreds of new jobs.
Ort appeared before the Eastern Sierra Council of Governments at a meeting in Mammoth Friday. He updated them on the $81 million federal grant awarded last month, on top of the $20 million from the state. Now, Ort said, everyone involved is in the middle of the details of terms and conditions on the grant award and in early stages of environmental assessment. He said this process will take five or six months.
Ort underscored the need for local support as the process unfolds. An organization called California Broadband will provide the fiber and market it to companies like AT&T and Verizon. Ort said he has or will talk to local groups that may want to use the high speed service – LADWP, Edison, cable tv companies and wireless companies to name a few.