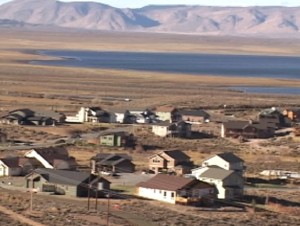 Race Telecommunications of San Francisco has applied for many State grants to develop internet in underserved areas. The Public Utilities Commission will vote to possibly approve a $4.65 million grant to the company to build broadband in Crowley, Aspen Springs, Sunny Slopes and Chalfant.
A draft resolution will go before the Commission on June 26th. If approved, the resolution would forward Race Telecommunication's grant application from the California Advanced Services Fund for $4,650,593 for what's called the Mono County Underserved Broadband Project.
The Draft Resolution says that the project would extend high speed internet service to 2.8 square miles covering Aspen Springs, Chalfant, Crowley Lake and Sunny Slopes in Mono County. The grant would come from a fund established by the PUC to help unserved and underserved areas of California. In 2010, Governor Schwarzenegger signed a bill that set up the fund.
Race Telecommunications has agreed to a two-year pricing plan for the small Mono County communities. Depending on download and upload speeds, monthly prices range from $25 to $150 for residential service and $60 to $200 for business service. The Draft Resolution says these prices are lower than Race's metropolitan price structure.
Public comments can be submitted on this project by June 11th. Check out Draft Resolution and how to comment here:
http://docs.cpuc.ca.gov/SearchRes.aspx?docformat=ALL&DocID=91697361