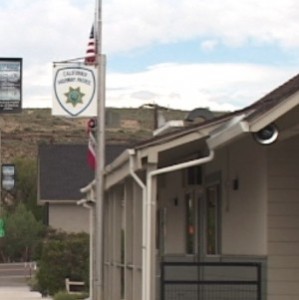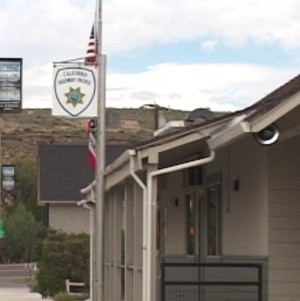 A 41-year-old Bishop man was chased and arrested after a high-speed pursuit down Sherwin Grade on Sunday. California Highway Patrol units from the Bridgeport and Bishop offices worked on this arrest.
According to the CHP, Sunday morning at 10 am, a CHP officer was driving northbound on Highway 395, north of McGee Creek Road and saw a black GMC Yukon traveling southbound at a high rate of speed. The officer used his radar equipment, and, according to officers, tracked the GMC at over 100 miles per hour.
The officer turned, overtook the GMC and tried to make an enforcement stop. The driver failed to yield, and officers said a 14-mile pursuit took place involving speeds well over 100 miles per hour and reckless driving by the driver of the GMC. A CHP unit from the Bishop Area office joined the pursuit shortly before the driver pulled over to the right shoulder and stopped.
Officers said that the driver initially refused to get out of the car. Officers eventually took the man into custody at gunpoint. The arresting officer noted symptoms of drug intoxication. A blood sample was obtained and is pending drug analysis.
The suspect, 41-year-old Carlos Perez of Bishop, was booked at the Mono County Jail in Bridgeport on allegations of felony reckless evading, driving under the influence of drugs and resisting arrest. No injuries or property damage were reported.