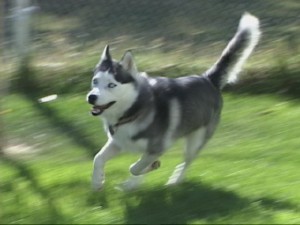 In weather, fire or earthquake disasters that sometimes hit Mono County towns, many services come into play. However, the needs of animals during such stressful times have been left up to owners, who themselves may need protection. Now, the Mono Supervisors and Town of Mammoth Lakes will consider a free-of-charge contract with a non-profit group to come to Mono and provide temporary shelter and animal care services in times of emergency.
According to a letter to the Mono Supervisors from the County Department of Animal Control, Town of Mammoth Lakes Police Chief Dan Watson contacted the County to ask that they join with the Town to ensure emergency animal shelter services through the use of Red Rover, a non-profit group that the Town is contracting with at no cost.
The letter says that Red Rover services include setting up shelters for animals, record keeping and identification, coordination of veterinary care for animals in need, coordination of food and supplies, proper documentation, and reuniting animals with their owners.
The Town of Mammoth provided a draft Memorandum of Understanding to Mono County for consideration. The County Counsel's office approved the draft MOU which goes before the Board of Supervisors on Tuesday.
Angelle Nolan of Animal Control wrote to the Board that the existing Animal Control agency has "limited capacity given Mono County's large size. With current resources," Nolan said, "County Animal Control staff would be unable to accommodate the needs of all the animals and the people who normally care for them throughout the County in the event of a natural disaster or other emergency." Nolan said the no- cost Red Rover services would be "an enormous benefit and service to the citizens of Mono County and their pets."