Bishop Rotary Clubs to Hold Fundraising Drawing to Help Local Businesses in Their Economic Recovery
The Rotary Clubs of Bishop are launching a fundraising drawing as part of their effort to help the economic recovery of our community.  The need is great, and the Bishop Rotary Clubs have resolved to identify which local recovery efforts will benefit most from financial assistance, and then help to meet those needs. The clubs have established a COVID Community Assistance Fund from which they will use a phased approach to help small businesses, children and families, and education.
Phase 1 of this Rotary project is assisting small local businesses through a fundraising drawing. Small businesses are the heart of our community. They bring life to our community. They employ residents and provide income so employees can feed their families and pay their rents. Our community cannot thrive without our businesses and their employees.
The Rotary Clubs are coordinating with the Bishop Chamber of Commerce to activate a second round of small business grants. Grants will be awarded to help businesses make modifications to meet COVID specific requirements and to help with their use of digital technology to serve their customers and sustain and potentially grow their businesses with an effective on-line and social media presence.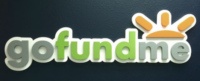 The fundraising drawing will be run through GoFundMe and can be accessed by this link https://bit.ly/2CLbftB.   Everyone who donates $100 or more at this site will automatically be entered into a drawing for three separate prizes.  Anyone over the age of 21 may enter the drawing for free (no donation required)  by sending an email to [email protected] (please include your name and contact information.)  All donations and emails must be received by August 15, 2020.
The fundraising drawing prizes have all been donated and are definitely worth a donation for this worthy cause.
1st Prize –  One case of Napa Valley wines hand-selected by Kelly Rios, Vineyard Operations Manager and viticulturist for Renteria Vineyard Management Company. The case includes two each of:  Venge Scout's Honor Red Blend, Plumpjack Reserve Chardonnay, Venge Jewell Vineyard Sauvignon Blanc, Venge Signal Fire Zinfandel, Cade Sauvignon Blanc and Croix Pinot Noir.
2nd Prize –  A prime selection of California Olive Oils and an Italian Balsamic Vinegar from the St. Helena Olive Oil Company including Jaeger Family EVOO. Jaeger is a Napa Valley Extra Virgin Olive Oil made from Italian and Spanish varietal olives sourced from the Jaeger property on the valley floor in Napa. Lemon EVOO is made from a blend of essential oil from organic lemons with late harvest California Extra Virgin Olive Oil. The traditional balsamic vinegar is from a small producer in Modena, Italy that has been supplying St. Helena Olive Oil Company for over 25 years.
3rd Prize – Two bottles of sparkling wine from the Napa Valley.
The Rotary Clubs have a goal of $7,500 to be raised through this fundraising drawing.  In mid-August there will be a drawing which will be broadcast live on the Sierra Wave radio station and simultaneously on the Rotary Club of Bishop Sunrise Facebook page.
Don't miss out…..enter the fundraising drawing now.   Be a part of helping our local businesses get back on their feet.  Check the Bishop Sunrise Rotary website for updates and more details about the prizes as they become available, www.bishopsunriserotary.org.
For more information email [email protected] with the subject: Rotary Fundraising Drawing.