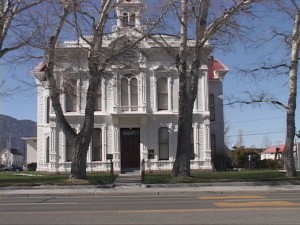 Dear Editor:
I'd like to offer my congratulations to Mono County for being honored with a special award from the California State Association of Counties (CSAC), which annually recognizes innovative, cost-effective county programs that improve service.
Mono County – specifically the Behavioral Health Department – was honored at this week's Board of Supervisors meeting for an innovative program that started with taking the blood pressure of every behavioral health consumer who walked into the office.
What began as a simple task has resulted in more collaborative health care, more self-awareness among residents about personal health, fewer hospitalizations and increased client satisfaction.
Collaboration, caring and customer service are alive and well in Mono County.
David Finigan
President, CSAC
Del Norte County Supervisor