Inyo Mono Health Officer Dr. Rick Johnson wants to remind everyone to be aware of a swine flu that has started to infect people in Southern California and Texas.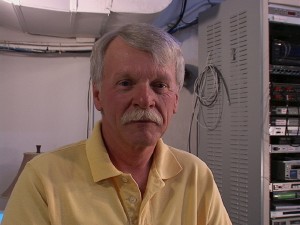 So far, Dr. Johnson reports that most of the cases are in children, with five more cases of swine flu reported on Friday. No cases have been reported in Inyo or Mono counties at last word, but cases of swine flu have been reported in San Diego County and Imperial County. Everyone who has come down with the swine flu has recovered after mild to moderate cases, with one hospitalization, Dr. Johnson reports.
Two cases of swine flu reported in California involved a nine-year-old Imperial County girl and a 10-year-old San Diego County boy. Both children became ill with a unique strain of swine flu that has never been identified in the United States. Neither of the patients was hospitalized and both have fully recovered.
So far no in the US has died from the swine flu, but Health Officials say that there are credible reports of up to 1,000 cases so far in Mexico with at least two dozen deaths. In Mexico City, all schools have been closed.
While contact with pigs is thought to be the possible source of the swine flu, in the cases so far, health officials say that there has been no known exposure to pigs, meaning that the flu could be spread from person to person. These infections are also caused by a virus not previously recognized anywhere in the world, so health officials say that none of us has any immunity or natural protection from the swine flu.
Currently, the flu shots that many received in the fall are not thought to be effective for this type of flu.
The Center for Disease Control had received only one report of swine flu infection every two years, but since 2005, they have received reports of 12 cases. Health officials say that the increase could be a result of improved influenza testing in public health laboratories.
The symptoms look like other flu infections and include fever, lethargy, sore throat, cough, and lack of appetite. What to do for swine flu also looks like other flu infections.
Dr. Johnson says, as always, if you get sick: Avoid contact with other people, stay home from school or work, cover your cough with your arm or sleeve, wash your hands with soap and water or an alcohol based cleanser, and call your healthcare provider for other advice.