Inyo Mono Health Officer Dr. Rick Johnson encourages pregnant women to get flu shots for seasonal flu, and when they become available, he encourages shots for the H1N1 swine flu as well.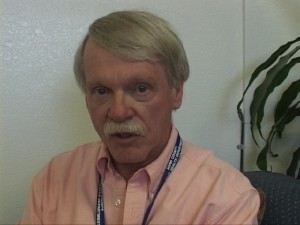 While H1N1, the flu formerly know as the swine flu, continues to circulate, fatalities from this sickness have been occurring at a low rate according to health officials. While most people infected with the swine flu come down with a mild, if unseasonal, sickness, this doesnt mean that there is no risk
In the latest Mono-gram from Dr. Johnson he cites Center for Disease Control reports that say any pregnant woman who gets any type of flu is at risk of complications and hospitalization. With the swine flu, pregnant women have been hit harder than most people. The CDC reports that six percent of confirmed fatal 2009 H1N1 flu cases so far have been in pregnant women while only about 1% of the general population is pregnant.
Other new information about this new flu is that it may be contagious longer than originally thought. Earlier information indicated that a person would likely not be contagious anymore 24 hours after the fever breaks. Now health officials are saying that the swine flu could be contagious for a week or more after symptoms first appear.
Washing your hands frequently is recommended as is staying away from ill people, but the CDC recommends the vaccinations as the best way to protect yourself from the flu, regular or swine style.
The H1N1 swine flu vaccinations are not yet available, but if you are interested in a seasonal flu vaccination, there are many ways to get one. Local pharmacists can give you the vaccination at a reasonable rate. Inyo and Mono Health officials also offer the vaccinations as numerous locations including the Mammoth Elementary School Library on Monday between 4:00 and 7:00 pm.
In Inyo County health officials have the vaccinations at the Bishop Health Office on Monday between 1:00 and 3:00.