OxyElite Pro: Health Advisory – Acute Hepatitis Illness Cases Linked To Product Use  (News Release)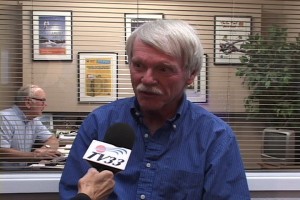 ISSUE: The FDA, along with the Centers for Disease Control and Prevention (CDC) and the Hawaii Department of Health (DOH), are investigating a growing number of reports of acute non-viral hepatitis in Hawaii. The Hawaii DOH has reported that 24 of these cases share a common link to a dietary supplement product labeled as OxyElite Pro.
BACKGROUND: OxyElite Pro is distributed by USPlabs LLC of Dallas, Texas, and is sold nation-wide through a wide range of distribution channels, including the internet and retail stores that sell dietary supplements. There have been 29 cases of acute non-viral hepatitis with an unknown cause identified in the state of Hawaii.  Eleven of the 29 cases have been hospitalized with acute hepatitis, two cases have received liver transplants and one person has died. CDC is also looking at other cases of liver injury nationwide that may be related. Symptoms of all types of hepatitis are similar and can include fever, fatigue, loss of appetite, nausea, vomiting, abdominal pain, dark urine, clay or gray-colored bowel movements, joint pain, yellow eyes, and jaundice.
The epidemiological investigation is being conducted by the Hawaii DOH and the CDC. As part of FDA's associated investigation, the agency is reviewing the medical records and histories of patients identified by the Hawaii DOH. The FDA is also analyzing the composition of product samples that have been collected from some of these patients. Additionally, the FDA is inspecting the facilities involved in manufacturing the product and reviewing production and product distribution records. Because USPlabs LLC has informed FDA that it believes counterfeit versions of OxyElite Pro are being marketed in the US and have been on the US market for some time, FDA is also investigating whether counterfeit product is related to any of the cases of acute hepatitis.
RECOMMENDATION: The FDA advises consumers to stop using any dietary supplement product labeled as OxyElite Pro while the investigation continues. Consumers who believe they have been harmed by using a dietary supplement should contact their health care practitioner.
Healthcare professionals and patients are encouraged to report adverse events or side effects related to the use of these products to the FDA's MedWatch Safety Information and Adverse Event Reporting Program:
Complete and submit the report Online:

www.fda.gov/MedWatch/report.htm

1

Download form

or call

1-800-332-1088

to request a reporting form, then complete and return to the address on the pre-addressed form, or submit by fax to 1-800-FDA-0178
Read the MedWatch Safety Alert, including links to the FDA Recalls, Outbreaks and Emergencies page at: http://www.fda.gov/Safety/MedWatch/SafetyInformation/SafetyAlertsforHumanMedicalProducts/ucm370857.htm