As bad as the accident was, it could have been worse.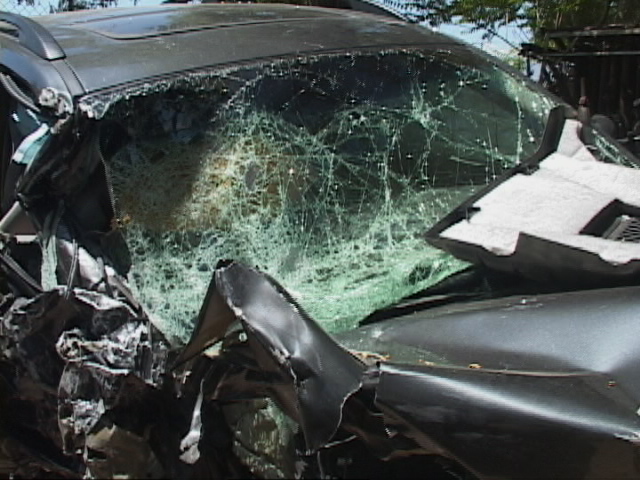 Two women are alive after a head on collision on 395 near the Division Creek Rest Area. Highway Patrol officers report that at 3:40 Wednesday afternoon, a Cadillac Escalade driven by a 63 year old woman out of Incline Village drifted left into the oncoming southbound lanes of the highway. Once in the oncoming lanes, the Cadillac hit a Subaru Tribeca driven by a 19 year old woman out of San Clemente.
Rather then hit driver side to driver side, which could have led to far more serious injuries, these two vehicles hit each other on their passenger sides. Had there been passengers, the outcome could have been far worse.
Immediately after the collision, a driver behind the Subaru collided with debris from the wreck. Highway Patrol officers report that the third vehicle hit a wheel that had come off the Subaru causing the third vehicle, a Nissan Maxima, to run off the road. Neither of the two occupants of the Nissan was injured.
The 63 year old driver of the Cadillac suffered a possible broken arm and other injuries that may have included broken ribs. The 19 year old driver received what were described as minor injuries.