Press release
Title:            Top o' the Evenin' to ye!
What:              Celtic Music performed by Wild Mountain Thyme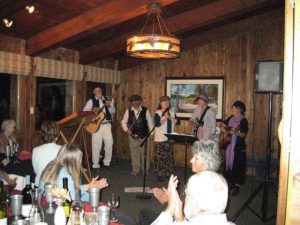 When:              6:30 – 8:30 pm, St. Patrick's Day, Friday, March 17, 2017
Where:             Imagination Lab located upstairs at 621 W. Line St., Bishop, across the street from Dwayne's Pharmacy.
Why:            To celebrate St. Patrick's Day 2017 with traditional Celtic music.
Details:            Wild Mountain Thyme returns to the Imagination Lab to fill the room with the joy of traditional Celtic music. Band members (Charley Spiller on mandolin, Jack Shipley on hammered dulcimer and guitar, Sue Mehrhof on flute, whistle, and banjo, Robin Morning on guitar, Victoria Campbell on fiddle, and Phil Higerd on bass) look forward to sharing their love for Irish tunes and song with you all!!!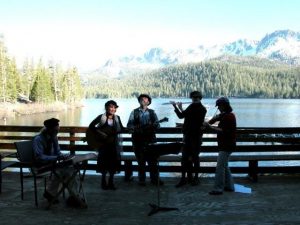 Seating fills up quickly so please call (760) 872 -2446 to make your reservation. Light refreshments to be served. Donations appreciated.
Reservations:   Call (760) 872-2446