Press release
Thursday, Nov. 6
The Lone Pine Chamber of Commerce hosts the "All Things Chocolate Contest," featuring chocolate holiday treats, at the Chamber Gallery from 5 to 8 p.m. Call 760-876-4444.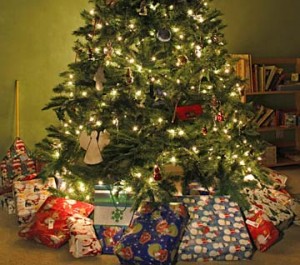 Friday, Dec. 7
The Independence Methodist Church Bazaar will be held from 8 a.m. to 1 p.m., with arts and crafts and a lunch of homemade soup and rolls.
The non-profit Friends of the Mt. Whitney Fish Hatchery host a Christmas Sale at the Hatchery building north of Independence from 9 a.m. to 3 p.m.
Saturday, Dec. 8
The Lone Pine Christmas Parade rolls down Main Street at 1 p.m. Entries are still being accepted. Contact the Lone Pine Chamber of Commerce at 76-876-4444.
Sunday, Dec. 9
The Lone Pine Community Choir will perform at 7 p.m. at the Mt. Whitney Baptist Church in Lone Pine. Free admission, donations appreciated, refreshments. Call 760-876-4444.
Sunday Dec. 9 to Sunday Dec. 16
The Eastern California Museum Holiday Sale offers 20 percent off all items in the Bookstore, 155 N. Grant St., Independence. Call 760-878-0258.
Tuesday Dec. 11
The annual Dow Villa Holiday Mixer will be held from 5-7 p.m. in the lobby of the historic hotel on Main Street in Lone Pine. Call 760-876-4444.
Thursday Dec. 13
The recently remodeled Clubhouse at the Mt. Whitney Golf Course in Lone Pine will be revealed to the public during a reception from 5-7 p.m. Complimentary appetizers and a no host bar are featured. The first 75 guests get free round of golf. Call 760-876-4444.
Boulder Creek RV Park hosts a fundraising luncheon at 11:30 a.m. to support the non-profit Southern Inyo Hospital Foundation. Please bring an unwrapped Christmas gift for the residents of the SIH Skilled Nursing Facility. The cost is $20 a person. Call 760-876-4444.
Friday Dec. 14
The Eastern California Museum will host a Kids' Christmas event starting at 3 p.m. featuring arts and crafts, dramatic readings and cookies and hot chocolate. The group will then walk several blocks and light the Community Christmas Tree. Call 760-878-0258.
Saturday Dec. 15
The Internationally Acclaimed Independence Fruitcake Festival returns after being absent a few years. The unique event is held at the Independence Legion Hall starting at 6 p.m. The price of admission is either a fruitcake or egg nog. Prizes in numerous categories for both will be awarded. This year's theme is "When You Wish Upon a Fruitcake … All Your Dreams Will Come True." Participants are encouraged to wear a costume.
Monday, Dec. 24
Santa and his reindeer arrive at the Inyo County Courthouse at 6 p.m. Kids can visit Santa and get an early Christmas gift. Refreshments served.