A Mammoth resident, suffering from flu-like symptoms for five days, was diagnosed with Hantavirus, taken to Mammoth Hospital and airlifted out to Reno.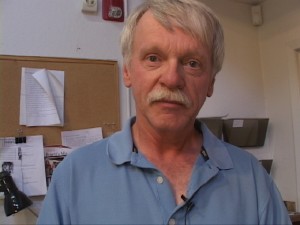 Public Health Officer Dr. Rick Johnson released information today that a Mammoth person was hospitalized with a "laboratory confirmed Hantavirus pulmonary infection." Johnson said the person went to Mammoth Hospital on Sunday and was quickly flown to Reno for further care. He said that in the last few days the individual has experienced significant improvement.
Dr. Johnson said an investigation continues into the exposure and source of the infection. Agencies involved include the Mono Health Department, Environmental Health, and California Department of Public Health. Health officials did check the individual for H1N1, but tests were negative.
Dr. Johnson spelled out the precautions on Hantavirus. Rodent control remains the primary strategy for prevention. Seal up holes in your house to keep mice out, trap rodents, clean up droppings from mice with use of a mixture of bleach and water. Use gloves.
Those who clean up rodent nests should wear a special respiratory device or mask. Check with you health department for more specifics.