As cases of H1N1 flu have dropped in the Eastern Sierra, more vaccine has arrived. In both Inyo and Mono counties anyone who wants the vaccine can have it. Health Officer Dr. Rick Johnson said its important to get vaccinated.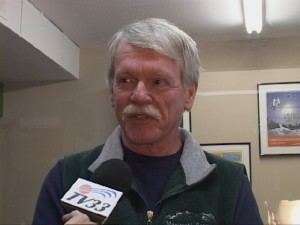 Johnson said Inyo County has just joined Mono County and other areas of the State by offering the H1N1 vaccine to whoever wants it. Johnson said its not too late to get vaccinated. He said that epidemic levels of the flu still exist even though the current peak has passed. We want to prevent a third wave, he said, which is predicted for the spring.
Dr. Johnson suggested that college students home for the holidays should think about vaccinations, as well as family members who come to Inyo-Mono for the holidays and may not have been able to get the vaccine where they live.
So far, evidence shows no harmful side effects from the H1N1 vaccine. Dr. Johnson said over 85 million doses have been given worldwide. He said all of the data is very reassuring. Johnson said there have been no side effects reported.
Health Departments in both Inyo and Mono now offer the vaccine at regular clinics. Call for more information. In Inyo, 760-873-7868 and in Mammoth, 760-924-1830.