As many people prepare to take the new Swine Flu or H1N1 Flu vaccine, questions have come up over the safety of those immunizations. We asked Inyo-Mono Health Director Dr. Rick Johnson about a syndrome believed connected to a Swine Flu vaccine back in the 70s.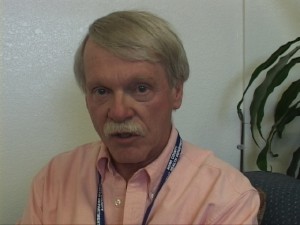 Dr. Johnson said, "You may remember that in 1976 there was an outbreak of Swine Flu in Fort Dix among basic recruits. 400 soldiers became sick, with one death. President Ford authorized the production of 46 million doses of vaccine in response to that."
The doctor said that as a result of the vaccine campaign, a number of people contracted what's called Guillain-Barre Syndrome which causes paralysis of the lower extremities. Johnson said that was back in 1976. He added that although vaccine is still made in eggs, he said we've come a long way in terms of vaccine safety since that time. "Clinical trials are now underway at eight different centers around the country, among adults now for about two weeks and among children starting this week."
Results are expected out in mid-September. Dr. Johnson said that so far, very preliminary results look very encouraging in terms of the safety of the vaccine. But the doctor said in the Eastern Sierra, he will need assurances of the vaccine safety. "We will not issue any guidelines about giving the vaccine," he said, "until we are satisfied that the safety data is sufficient to justify giving a vaccine."
Currently, vaccines are expected to be available in October.