On the influenza scene in the Eastern Sierra, Public Health Officer Dr. Rick Johnson reports that we continue to experience increased levels of activity.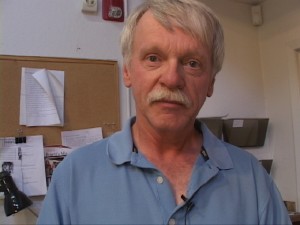 In a media briefing, Dr. Johnson says that increased levels of respiratory illness have been noted. He said these increases are presumed to come from H1N1. Johnson also said that other indicators are expected to peak this month – emergency room visits, clinic visits, hospitalizations, school absenteeism, and antiviral prescriptions. Johnson said the usual epidemic lasts about 12 weeks, peaking somewhere in the middle.
Johnson said that if we say that this wave of H1N1 started at the end of September or beginning of October, the Eastern Sierra has about reached the peak or worst scenario.
Dr. Johnson said no deaths have been reported in the Eastern Sierra. As for the H1N1 vaccine, Dr. Johnson said the story continues to be both disappointing and frustrating. He said limited amounts of the vaccine have arrived. The highest risk people are receiving the vaccine – pregnant women, relatives and caregivers for infants under 6 months of age, special needs children, infants and children starting at age 6 months and older, and health care workers.
Dr. Johnson said that as more vaccine arrives, health workers will target young persons up to age 24, adults with chronic medical conditions up to age 64. Johnson said eventually, when enough vaccine arrives, anyone can receive the vaccine.