We reported yesterday about the delay in Swine Flu vaccinations. Public Health Officer Dr. Rick Johnson today underscores the concerns about H1N1 or Swine flu that does exist in our Eastern Sierra communities.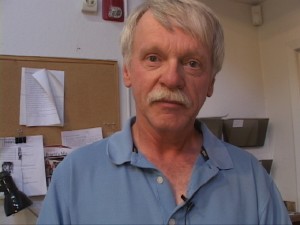 Dr. Johnson points to the fact that Swine Flu hits younger people more than older. Individuals over the age of 53 seem to have some protection, possibly acquired during childhood. The seasonal flu does hit the elderly harder, but H1N1 turns up in children and young adults, with the median age for hospitalization and death around 30 years of age. Acquiring an infection while pregnant is a particularly worrisome situation.
Dr. Johnson said that public health in our two counties had partnered with other agencies to plan for more flu. The main tasks are surveillance – monitoring and documenting what is going on in our towns, investigating cases, preparing for mass vaccination clinics for seasonal flu in September and H1N1 flu in October and November.
Our Health Officer recommends three things – take time to get vaccinated, take everyday preventive actions like washing your hands and staying home when you're sick, and take flu antiviral drugs if recommended by your doctor.