Inyo and Mono County Health Departments expect to receive the first doses of H1N1 nasal spray vaccine, possibly later this week.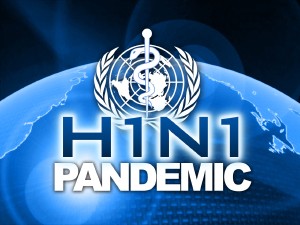 Inyo-Mono Public Health Officer Dr. Rick Johnson said that 3.4 million doses of the vaccine will ship around the country. Inyo County's allocation amounts to 200 doses. Mono, 140 doses. Dr. Johnson said our two counties will receive increasingly larger shipments of vaccines each week for the next few weeks. He said eventually enough vaccine will come through for anyone who wants it.
The first, small shipment will go to help those who are highest risk – children with chronic medical conditions, people who provide care for infants under 6 months.
Pregnant women, also at high risk, will have to wait for later vaccines. First responders will have to wait, too.
Dr. Johnson also recommends that you get a seasonal flu vaccine, plus the usual cautions – wash your hands often, cover your nose and mouth with a tissue or your elbow when you sneeze or cough, don't touch you mouth, eyes and nose and stay home if you are sick.