Slow movement. Benign illness. Those are some of the descriptions now attributed to H1N1 Flu, originally named Swine Flu.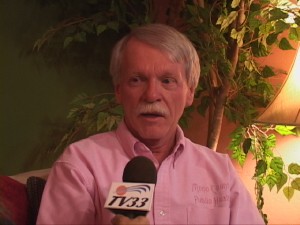 At last report, Inyo-Mono Health Officer Dr. Rick Johnson maintained no confirmed cases of the new influenza in the Eastern Sierra. He did say that public health workers in both counties continue to investigate possible cases and to monitor the level of illness in our region.
Johnson said that he and others do not believe that EMS, clinics and hospitals in Inyo-Mono are seeing a surge of illness that would be worrisome. To date, Dr. Johnson said, illness from H1N1 in the U.S. has been "mild to moderate and most infections have resolved without complications."
Dr. Johnson did point out that past pandemics included a spring wave of relatively mild illness followed by a second wave a few months later of a much more serious disease. This means there is time to develop a vaccine if the past pattern holds true for the current flu virus.
Dr. Johnson repeats that to avoid the flu, wash your hands frequently, avoid touching your face, cover your cough and stay home if you're sick.