Starting this week, a new law requires National Parks to follow state gun laws when it comes to carrying a firearm in the parks.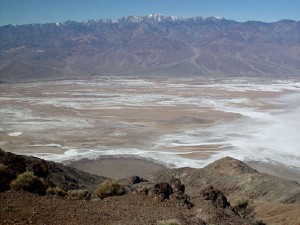 Previously, a gun owner had to store guns unloaded and separate from any ammunition upon entrance to national parks. The new law was tacked onto a credit card bill signed into law by president Barack Obama in May of 2009. As of Monday, February 22, visitors to the nearby national parks, such as Sequoia Kings Canyon, Death Valley, Yosemite, and Devils Postpile, can carry their weapons in compliance with California state law.
The national parks in California must now honor California concealed weapons permits. A person can also now carry an unloaded firearm in most places in the national parks, though Kari Cobb with Yosemite National Park points out that it is still illegal to carry a firearm into a federal building. So while you can now bring your gun to the Ahwahnee Hotel, you cant bring it into a Ranger Station in a national park.
While it is illegal to carry a loaded firearm around the park, Brent Pennington, the Chief Ranger for Death Valley National Park, explained that a person can have a loaded firearm in a campsite, tent or trailer.
A person can carry unloaded guns in the open, and even have loaded guns in a campsite, but it is illegal to shoot a firearm anywhere in the parks, unless a person can prove self-defense.
While the law is new, guns in the national park are not. Visitors taking pot shots at wildlife like mountain lions, bears, and rattlesnakes occurred before this legislation. Pennington says that rangers in Death Valley regularly deal with gun offenses that range from target shooting to assault. Weve dealt with armed people before this law took effect, he says.
Kari Cobb with Yosemite says that Parks are safe places, and adds that, Just because the law passed, people dont need to bring guns, to the national parks.