The Mammoth Lakes Chamber of Commerce provided the following information:
Rodger Guffey is a long time resident of Mammoth and this past weekend he went way above and beyond the call of duty as he took the lead with the bars for the Mammoth Rocks Event.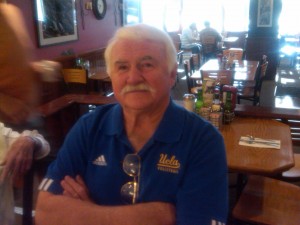 Rodger prepared for the event over these past few weeks and dedicated this past weekend to supporting the event. He and his crew set up the bar venue on Friday afternoon, broke it down late Friday night, arrived back at the Village at first light on Saturday and then broke down the bar venue late Saturday night.
Rodger's volunteer work on this event is to be commended and has earned him a Chamber of Commerce Ambassador Award. Rodger is exemplifies true community spirit. Thank you!
###
A local businessman who recently had foot surgery comments that: "When I couldn't put any weight on my foot the other day, due to a bone infection from my recent surgery, my wife went to Second Chance to purchase crutches for me so that I could go to the ER.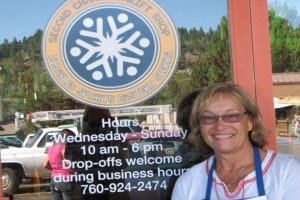 Seeing that all the crutches were all too large or too small Linda Williams (one of the managers of Second Chance) immediately offered to go home to loan me her son's. She did that and they fit me perfectly.
I want to thank her and acknowledge her outstanding personalized customer service." This is certainly an example of going above and beyond. Linda's actions are a perfect example of great service. For her efforts the Chamber is recognizing Linda Williams as a Mammoth Ambassador. Thanks Linda!
"The Mammoth Lakes Chamber of Commerce would like to recognize Laura Save as an outstanding service provider.
Laura works at the Mammoth Transfer Station where she sets a very high service standard by providing a personal greeting to both residents and visitors. Each person receives eye contact followed by a friendly greeting. She engages patrons with questions about their experiences in town.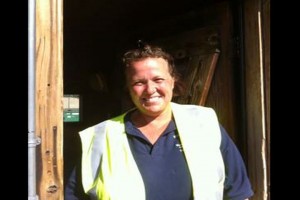 The consistency and positive engagement that she demonstrates is equal to the arrival and greeting experienced at luxury resorts. Laura is an outstanding example of great service in Mammoth Lakes in a context that you wouldn't normally expect it. Congratulations Laura and thank you."