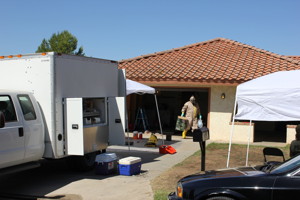 Inyo County Investigation Leads Agents to Southern California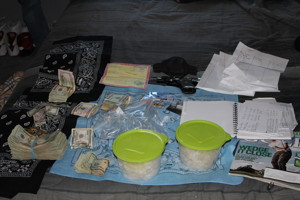 Agents from the Inyo Narcotics Enforcement Team (INET) and U.S. Forest Service (USFS) served multiple search warrants in Southern California as part of their investigation into marijuana cultivation sites in Inyo County.  INET and USFS Agents had been investigating the residences for several months, connecting the occupants of the residences to illegal activity and marijuana cultivation sites on federal lands in Inyo County.  INET and USFS were assisted in the warrant services by Agents of the U.S. Drug Enforcement Agency (DEA) and Agents from the local law enforcement jurisdiction.  Teams of Agents were created and assigned specific houses in order to coordinate the warrant services at the exact same time.
A search of one residence resulted in the arrest of a suspect connected to an Inyo County marijuana cultivation site.  A search of a second residence resulted in the seizure of over 400 marijuana plants from an illegal backyard grow and the arrest of two suspects.
Throughout the month's long investigation, INET and USFS Agents paid close attention to a third residence with the most traffic that was connected to the activity in Inyo County.  A search of that residence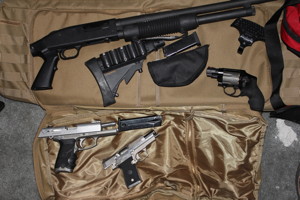 resulted in the discovery of a methamphetamine lab.  In that residence, INET Agents seized over eleven thousand dollars in cash, over five firearms (one of which was loaded and stolen), several vials of steroids, over two pounds of marijuana, over two pounds of crystal methamphetamine, and about 15 pounds of liquid methamphetamine.  Three suspects who were present inside the residence at the time of the warrant service were arrested.  The residence also required the response of a hazmat team specializing in the cleanup and processing of meth labs and the response of social services counselors specializing in drug endangered children cases.  All of the suspects arrested and evidence seized was handed over to Agents with the local law enforcement jurisdiction for local prosecution.