The thunderstorms last week lit a number of fires on the Sequoia National Forest. Fire officials are calling the largest of these fires the Grouse Fire. It is burning in the back country along the Kern River in the Golden Trout Wilderness, just about due west of Olancha.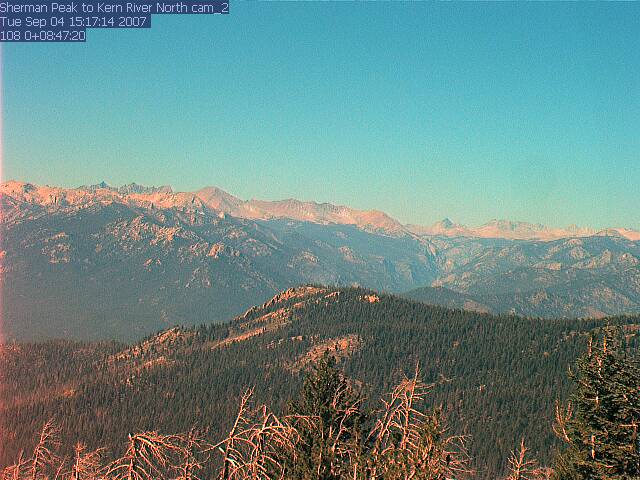 Forest Officials report that this fire was over a thousand acres at last word and could grow to 5,000 acres before crews get it contained.
Forest managers write that the tactic of Wildland Fire Use was considered for the Grouse Fire,
however conditions warranted immediate suppression action due to intense
fire behavior, dry conditions, and availability of resources."
A number of trails in the Grasshopper Flat area have been closed as is the Upper Peppermint Campground. Fire Fighters have moved their base to that campground, with plans to work this fire for awhile. Forest officials say that the fire crews could be based in that campground through mid-October.