Inyo's disagreement with the Los Angeles Department of Water and Power over this year's groundwater pumping plan slogs along at slow speed.  The item was included on the July 15th Technical Group meeting agenda, but LADWP refused to discuss the issue because Inyo attorneys were in the audience and their attorneys were not.
Some who attended that meeting said it looks like this kind of delay may be the hallmark of DWP's tactics in the dispute.  The groundwater pumping item was continued to another meeting of the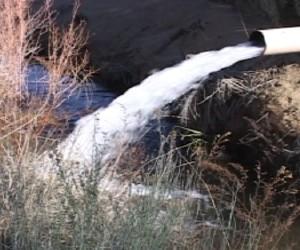 Inyo-LA Technical Group Monday  at 3pm at DWP headquarters in Bishop.
The dispute process spelled out in the Long Term Water Agreement says that the issue would first go to the Technical Group.  If there is no resolution there, the dispute goes to the Standing Committee and then possibly to arbitration or court.
The agenda item for today's meeting says, "Resolution of issues raised by Inyo County concerning the 2011-2012 Annual Operations Plan for groundwater pumping in the Thibault-Sawmill and Taboose-Aberdeen wellfields."
DWP proposed pumping 91,000 acre feet this year.  The Inyo Supervisors supported 68,510 acre feet in the face of a huge runoff and the need for more groundwater table recovery.  Some water tables have not even come back to 1987 levels.
The Supervisors chose not to dispute all 22,490 acre feet that they felt should stay in the ground.  They only disputed 8,400 acre feet in two wellfields.  Inyo Water Director Bob Harrington said the County limited its dispute because "There are a whole lot of issues regarding land and water management; but for this specific instance and a potential dispute, we felt it best to concentrate in an area with an issue already on the table."
Harrington referred to the Blackrock area south of Independence where Inyo County has documented significant damage due to DWP pumps.