Greg Gaul 1949-2017
On July 23, 2017, Greg Gaul, age 67, passed away of a sudden Acute Pulmonary Edema while at his home in Bishop, CA.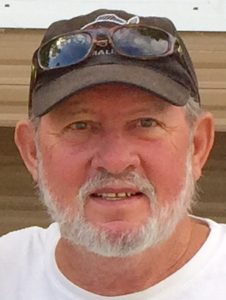 Gregory Michael Gaul, was born August 24, 1949 in Portland Oregon.  He grew up in Indio, CA, eventually attending The College of the Desert.
He will be remembered for his talent as a carpenter, his family proud to refer to him as a master craftsman.  45 years of a diligent work ethic saw him enjoying an admiring clientele in many varied places; from the Owens Valley to Mammoth, Fresno, Nevada, Jackson Hole, WY., New York, San Diego, Malibu & Ojai.
Greg, also known to many friends as "Zeke", was a joyous spirit of the Eastern & Western Sierra Nevada & Yosemite areas.  He was an avid fisherman, and his perfectly smoked fish will be mournfully missed (as well as his homemade pickles & home-cooked meals: He enjoyed sharing these things with friends, family & neighbors).
Greg also loved camping with his family, hunting, and appreciating the beauty of the Owens Valley.  He will be lovingly remembered by his children and many friends for leading them on countless exciting & life-affirming adventures; whether it was enjoying nature's beauty off the beaten path, or trips to Baja or to Nascar Raceways throughout all of California.
If Nascar was his breath, his family was his heart.  Greg will be deeply missed by his children, Katie (Joel) Frazier & Aaron Gaul, and his grandchildren (who loved to call him "Grampy" & "Poppy"): Chance Gaul, and Sasha & Summer Frazier, were brilliant lights in his life.  A caring brother, the second child of six, Greg is also survived by his bothers & sisters:  Michelle (Bill) Dick of Kauai, Hawaii, Tim Gaul of Laguna Beach, Becca (Dave) Gardner of Sky Valley, Joel Gaul of Mammoth and Gabrielle Gaul of Sky Valley.  Greg was preceded in death by his parents, Michael Howard Gaul and Nancy Mason Gaul.  Greg was the consummate friend who enjoyed all those near and dear to him. He will be remembered fondly by all who were lucky enough to be a part of his life.
A Celebration of Life gathering is in the works for October in Bishop.  Please contact Katie or Aaron for further details.