Greg Bretz is the two-time United States Olympian snowboarder – his father has been my closest friend for over 40 years. Both are longtime residents of Mammoth Lakes.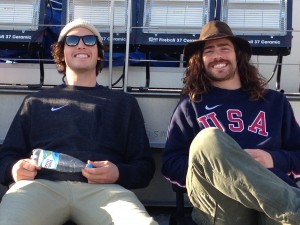 I call the elder Bretz "Greesh" and the younger Bretz is "Bubba", and Greesh and Melissa Ness have made the trek to the 2014 Sochi Olympics in Russia. Here's the final part of our story:
Crazy Eights: The perfect number – winds into itself. Many eights in our final installment from Sochi.
The halfpipe competition: OK, this is a few days after the fact, but … Bubba was one of 12 riders who qualified to the semifinals. Shaun White qualified straight to the finals – also solid showings by Danny Davis and Taylor Gold.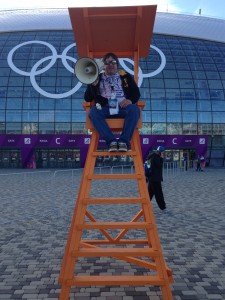 "Taylor Gold is the future of snowboarding," Greesh said. "He goes huge right now, and he's only 18. He went for a sixth hit, and that's when he fell; otherwise, he's in the finals."
"Shaun did a great job," Greesh said. "The pipe was (poor) – you could see it; the big hitters, guys who go high, it was tougher for them."
Greesh also lamented Davis: "He already had five hits and going for his sixth and he hits a pond, burying the front of his board."
How was Bubba: "He took it pretty hard; they all did," Greesh said. "First time USA didn't take gold at the Olympics.
"They were all taking it personally. It hurt him, but he took it graciously. I was bummed for all of the U.S."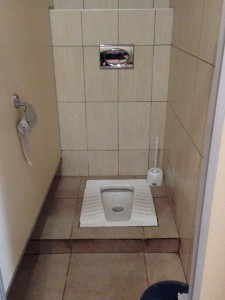 Sweet Melissa: OK, I worry about Greesh, and not just when he's thousands of miles away missing train stops. I've traveled with Greesh. He's a good traveler – but we all need someone we can lean on.
"She's been an absolute trooper, a great partner to deal with," Greeshie said of Melissa. "She's been an unbelievable sport."
Hyperbole? I think not.
This being 2014, security is heavy, and proper tickets and credentials are required. Seems Greesh stuffed a wrong ticket into a bag and admission to an event was, I'm paraphrasing here, "Nyet!"
Bummer, for sure, man, but it can't be that bad.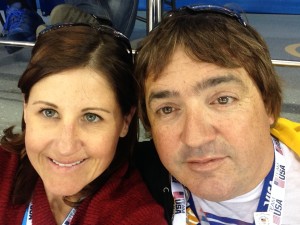 "We had to walk about eight miles roundtrip to the USOC house to get more tickets," Greesh said. He repeated. "She's been an unbelievable sport."
That included standing in the "corral" at the bottom of the halfpipe because once you're there, you're there.
"I'm absolutely done," Greesh said. "Eight hours standing at the pipe, eight miles walking just to get tickets.
"(Melissa) is just amazing, not whining, couldn't be more cool."
It's been fun, but …: "I'm over Russia. If I see another train in the next year, I'll puke," Greesh said. "Four hours each way to the Extreme Park – that's eight hours a day.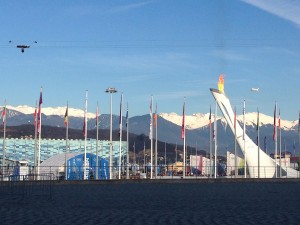 "Now I know why it seems like you always see Europeans running – they're late for trains!"
To Moscow-LA-Mammoth.
"What a great trip it's been."