Gathering for fun and festivities has been an integral part of life in Inyo County for more than 150 years. Parades, parties and picnics have been enjoyed by groups of county residents as a way to celebrate notable occasions, mark annual events or simply to enjoy each other's company.  Sports and outdoor adventures have also drawn friends and families together to share a sense of community or enjoy the outdoors.
The 2021 Eastern California Museum Calendar brings into focus some of those many gatherings and celebrations. Historic photos from the museum collection highlight community events ranging from parades to mark Memorial Day or the annual Harvest Festival to Easter services at the Depression-era Civilian Conservation Corps camp in the Alabama Hills.
Sports have played a central role in local communities. The 2021 calendar shows the allure of town sport teams with two photos of baseball teams at Manzanar. The first is the Manzanar agricultural community team in 1922. The second is of the Manzaknights, one of the numerous teams playing "the national pastime" while incarcerated at the Manzanar War Relocation Center during WW II.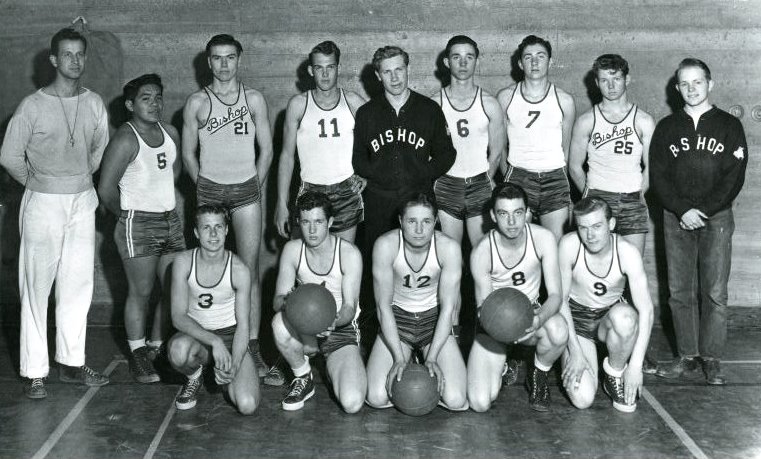 Schools have been a point of pride for all of the county's communities. Bishop High School sports teams are highlighted and photos from the first decades of the 20th Century show students from both the Bishop High School and the Bishop Indian School.
The workplace brings people together to accomplish a common goal, whether that's shooting a Hopalong Cassidy movie in Lone Pine, building the Los Angeles Aqueduct or working to maintain the aqueduct and its array of local hydroelectric plants.
Family picnics, fishing trips and other gatherings are also included in the calendar.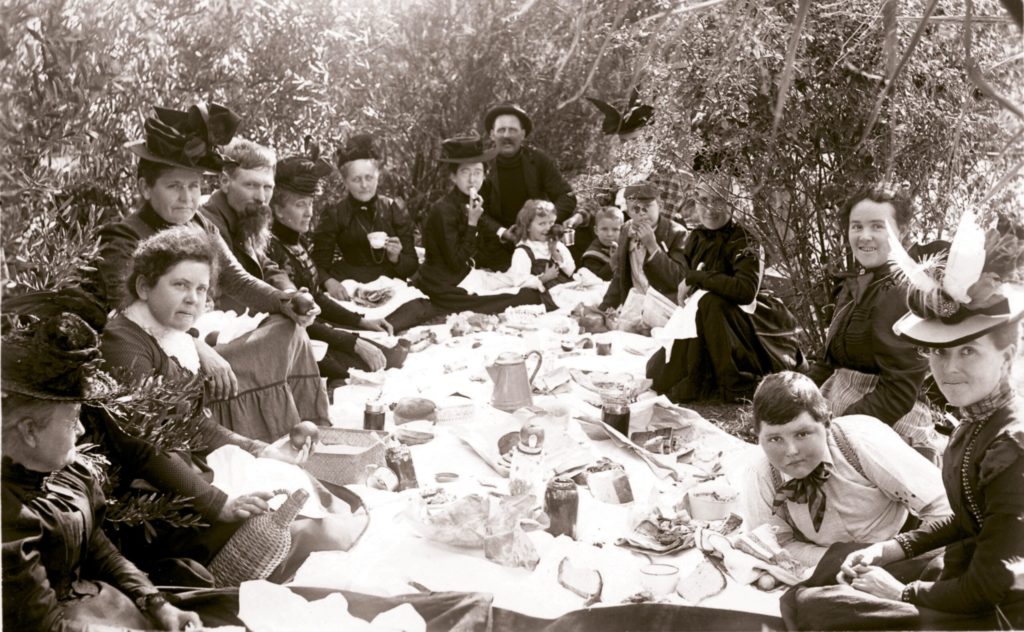 Due to current Covid-related restrictions, the Museum will be processing calendar purchases by taking credit card orders over the phone, at 760-878-0258, or through email at [email protected]. The cost of the calendar, including tax and postage, is $13.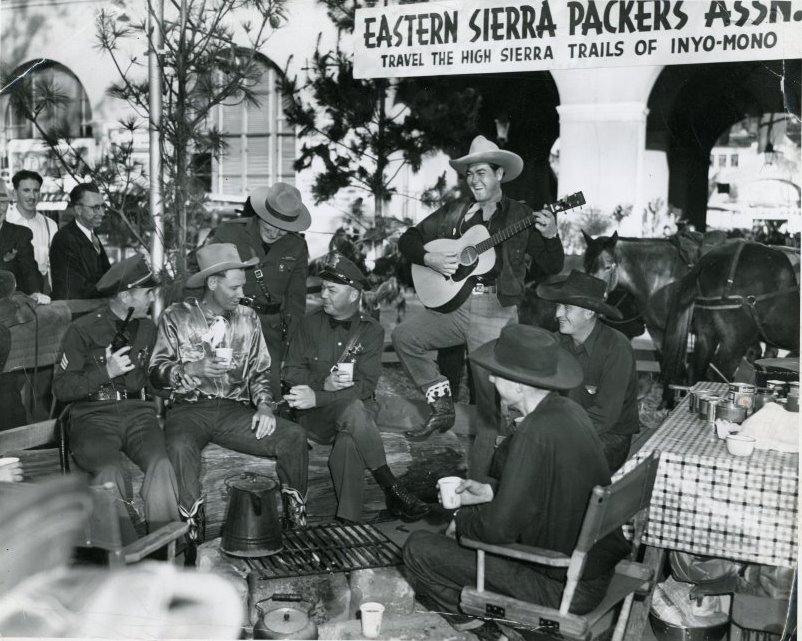 The calendar is also available in Bishop at Spellbinder Books, Dwayne's Friendly Pharmacy and the Bishop Chamber of Commerce.
The annual museum calendar is made possible by the ongoing support of the Eastern California Museum by the County of Inyo Board of Supervisors; a generous donation from the non-profit Friends of the Eastern California Museum, and a special donation from the Coso Operating Company, which has been operating the Coso Geothermal Plant in Inyo County since 1987, and is one of the largest producers of renewable energy in the West.