Press release
Great Basin Unified Air Pollution Control District is pleased to announce that residents of Inyo, Mono, and Alpine counties who have not previously participated in a prior change-out program through the District are eligible for one $2,000 or $4,000 voucher, on a first-come, first-served basis to use toward the replacement of a non-EPA certified wood stove or insert that is currently used as a primary source of heat with a certified woodstove or insert, a natural gas or propane heating device, or an electric heating device. Voucher values will be determined by the location of the residence and/or the applicant's income.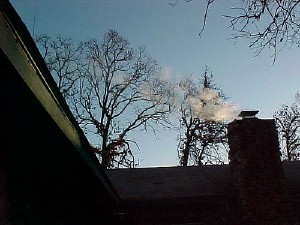 The program will begin on August 1, 2018 and continue until funds are exhausted. Interested residents can contact Susan Cash at the District at [email protected]  or by calling (760) 872-8211 extension 230. Further information and applications can be obtained at the District offices at 157 Short Street in Bishop or at www.gbuapcd.org/woodstoves.
The Woodsmoke Reduction Pilot Program (Program) is part of California Climate Investments, a statewide program that puts cap-and-trade dollars to work reducing greenhouse gas emissions, strengthening the economy, and improving public health and the environment—particularly in disadvantaged communities. Assembly Bill 1613 committed $5,000,000 in funding for replacing uncertified, inefficient wood burning devices with cleaner burning and more efficient devices.
Statute establishes investment minimums for disadvantaged and low-income communities and low-income households. The Program is designed to help households replace an uncertified wood stove or insert used as the primary source of heat with a cleaner burning and more efficient device.