The much anticipated Mono County Grand Jury Report has gone to the judges. Reports indicate that the Jury report itself is complete but not ready for public release.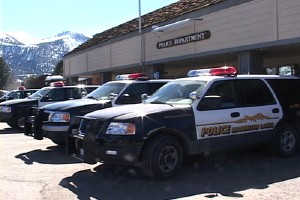 Town of Mammoth officials have confirmed that they were questioned by the Jury in regard to the Mammoth Police Department. Police Chief Randy Schienle said he, too, sat down for questioning by the Jury. Some reports said many hours of testimony.
Sources have said that Jury questions may have ranged between the bear program controversies to alleged personal behaviors by some of the police department.
According to Mono Superior Court, the Jury submitted a draft report to the judges Tuesday for their review. Apparently Judge Forstenzer and Judge Eller have as long as ten days to review and approve the document.
Meanwhile, the investigation into the Bishop bar fight that involved to Mammoth policemen continues. The Inyo District Attorney has no final word on potential charges.
The Mono District Attorney's office had agreed to handle an internal investigation, apparently of the same incident.