Harry William Andreas Sr.
1938-2015
Harry William Andreas Sr. was born on February 12, 1938 to the late Willie and Ester Andreas in Schurz NV. Harry passed away on October 2, 2015 in Bishop, CA., surrounded by family he went to be home with the Lord Jesus Christ whom he proudly served.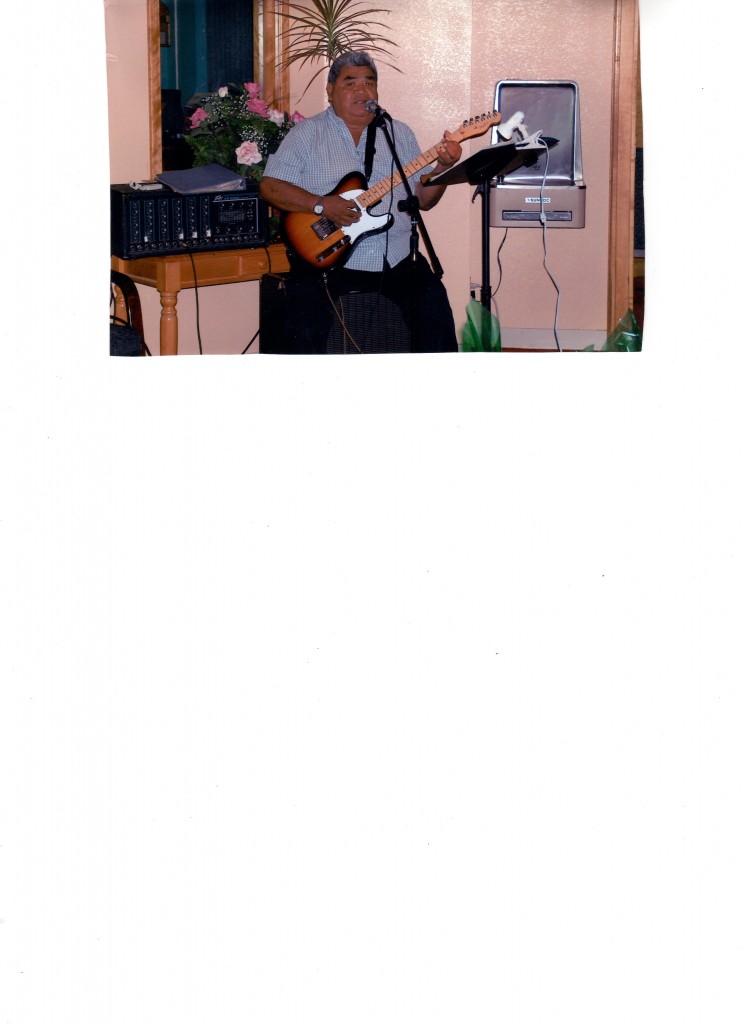 Grampa Harry as everyone called him, touched the hearts of a lot of people. He was a very talented man who had a lot of hobbies during his walk on earth. "Grandpa" Harry was a great gardener and every year you could catch him sitting somewhere with a ice chest full of tomatoes and chilies, ready to sell them to anybody who wanted to buy some.
Then it was off to the river to fish, that was another one of his passions. He would also, tie fishing flies that many of us would use for fishing, he also sold them to the local sporting goods stores along with anyone who wanted to use them.
Grampa Harry's greatest passion was his love for playing music with family and friends and was very proud to play music with his son Harry Jr. and grandsons Jeffrey and the late Harry III.
Grandpa's band was the great Harry Casino and The Gamblers Band" singing and playing favorites like Boney Maroney, White Lightening and Silver Wings. Grampa worked a lot of jobs in his lifetime, but the job he loved the most was Asphalt work, working along with family and friends until he retired and then it was "Fish On".
Grampa liked to fish at pyramid Lake and would take anyone who wanted to go. He caught a 13.5 Lb. cutthroat and received a certificate from the Nevada Fish and Game for it. It was then we all had to go fish Pyramid Lake, but Grampa still caught the biggest fish.
Grampa Harry is preceded in death by his father Willie and mother Ester, brothers Robert, Donald (Dan), Clarence and Richie, grandson Harry W. Andreas III and nephew Michael Andreas, sisters Mary and Virginia. He is survived by wife Doris, daughter Jill, sons Richard Sr. and Harry Jr. and his wife Clarice, granddaughters Marnie, Jordan and Vonna, grandsons Jeffrey, Richard Jr. and Thomas also, brother John Sr. and his wife Felicia and great grandson Keiji Andreas, along with numerous cousins, nephews, nieces and friends.
Grampa will be greatly missed by all of us. We love you "Grampa Harry".
There will be a Cry Dance on Thursday at Dusk at 661 Sewaye Lane on October 8. Services will be held Friday, October 9 at 11:00 Am at the Barlow Lane Gymnasium. Interment will follow at Sunland Cemetery. Luncheon to follow after the interment at the Barlow Gymnasium.