In recent times, Graffiti has marred the alpine image of Mammoth Lakes. Citizens have complained and now Councilman Kirk Stapp wants to at least start talking about enforcement against the crime.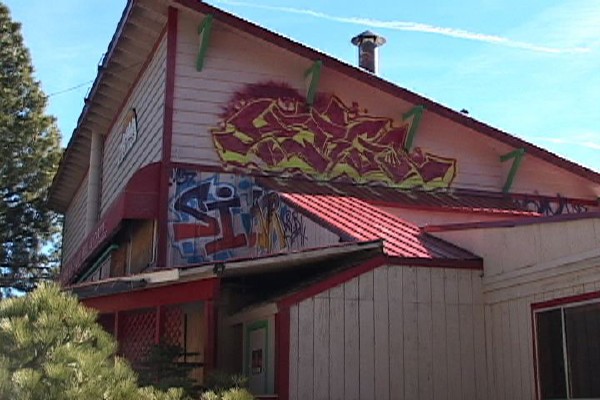 The most recent case left a relatively large area of vandalism on the old La Sierra building, which is reportedly in escrow right now. The unusually large area of what amounts to illegal art prompted some citizens to call Councilman Kirk Stapp, who decided to place the issue on Wednesday night's Council agenda.
Stapp, who has long maintained a seat on the Council, has seen many issues come and go, but graffiti has lately turned into a government concern. Stapp said that if there is more graffiti, the question arises – should the Council tighten up enforcement?
Stapp said he received several calls and an email from Mammoth residents, concerned about the large case of graffiti. "I wanted to let people know we do enforce the laws against it and to send a message to those who are doing it."
In this case, Stapp said, the building owners and realtor did paint over the graffiti relatively quickly.
More Wednesday night.