Now it seems our pets will take a hit from the state budget deficit. Governor Schwarzenegger proposed suspension of funds to animals shelters and to help them deal with the money loss, the Governor also lifted the requirement that shelters hold pets four to six days. That means pets may die sooner.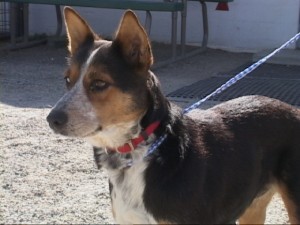 Lisa Schade of IcARE sent an email to friends of the animal care organization. Schade said state leaders have only days to figure out which critical services and programs they will sacrifice to the deficit. Schade said, "We need to make sure animals are protected."
Schade said the Governor has proposed to suspend the animal adoption mandate, which would reduce the holding period for stray dogs and cats by three days. The savings amounts to 1/10 of 1% of the deficit. These funds are currently the only dollars to help local governments with the pet overpopulation problem.
Schade called the holding period critical to give pet owners more time to locate lost animals and to give unclaimed animals more time to either be adopted or transferred to an animal rescue group.
Schade has asked that citizens call the Governor's office. She suggests you give your name, your town, express knowledge of the dire budget situation but express concern with the Governor's proposal to suspend the animal adoption mandate.
The Governor's office phone number – 916-445-2841.