With the failure of the budget propositions on the special election ballot come more threats of budget cuts. On Friday, the Governor announced yet another budget plan full of cuts to health programs, schools, and state parks. Here in the Eastern Sierra, two local State Parks are on the list to get the axe.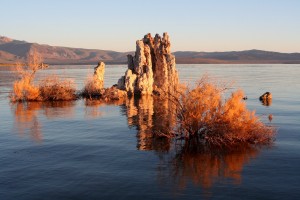 Only 59 of the 220 State Parks in California would remain open under this proposal. Here in the Eastern Sierra, most of our park land is federal, but there are two local state parks, Bodie and the Mono Lake Tufa Reserve.
This isnt the first time the Governor has threatened to shut down state parks. Just over a year ago, the plan was to cut 10% from the park budget. At that time, 48 parks were slated to be shut down. Bodie and Mono Lake Tufa Reserve were spared that threat because it was said to be logistically difficult to keep the public out of these parks. This time around, Bodie and Mono are on the list.
Whether the Governor and the legislature follow through on the threats this time around is yet to be seen.