Governor Gavin Newsom, State Senate Democrats and Republicans Add $7.6 Billion in Coronavirus Relief Funding to 'Keep California Working'
Struggling small businesses and non-profits received a much-needed boost today from  a bi-partisan effort yesterday.
California Gov. Gavin Newsom signed a $7.6 billion coronavirus relief package on Tuesday that will give at least $600 one-time payments to 5.7 million people while providing more than $2 billion in grants for struggling small businesses.
According to SierraNewOnline.com, Senate Republicans and Senate Democrats joined them in passing an early action budget measure that will provide more than $2 billion in immediate economic relief to job creators and non-profits that have been affected by the state's confusing closing and re-opening guidelines.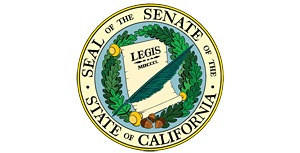 The legislation, SB 87, had its origins in the  "Keep California Working Act" (SB 74) introduced by Republican Senator Andreas Borgeas (R-Fresno) and Democratic Senator Anna Caballero (District 12) in December. Democratic senators agreed to include some of the proposals from SB 74 in today's budget bill.
"Every legislator could tell a personal story about a business that has shuttered its doors permanently because of the state's confusing guidelines. California has already lost more than 19,000 businesses or non-profits because of the state's confusing guidelines and many more are in precarious situations. This won't undo the damage caused by the shutdowns, but it will provide a definite boost in the arm for our job creators and non-profits," said Senator Scott Wilk, the Republican Minority Leader. "Thanks to Senator Borgeas for his leadership and tireless efforts to unite the business community and the legislature to 'Keep California Working.' A win for bipartisanship is a win for our small business community because good ideas shouldn't have party lines."
LINK TO FULL COPY  OF PRESS RELEASE WITH DETAILS FROM CALIFORNIA GOVERNOR'S OFFICE ON:
Governor Newsom Signs Legislative Package Providing Urgent Relief to Californians Experiencing Pandemic Hardship